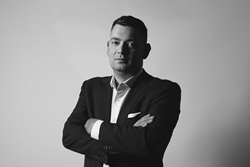 ATLANTA (PRWEB) November 19, 2021
Sirko & Associates, a regional security and investigation firm founded and operated by a former Gwinnett County Police Department Officer and USMC Veteran, celebrates its five years of being in business.
Jonathan Sirko, President of Sirko & Associates announced today that he will be restructuring his company after five years as it continues to grow throughout Georgia and expands into Alabama and Tennessee.
Mr. Sirko shared that he will be adding four new Vice President positions into his company and separating the services into departments, Investigations, Security Guard Services, Security Technology Services and Executive Protection Services. Mr. Sirko added that his executive protection team main focus will be the protection of hi net worth individuals and estate security.
Sirko & Associates VP of Business Development, David Cheatham, shared that the company is expecting to begin obtaining proper licensing to expand into Florida. Mr. Sirko and Mr. Cheatham both stated that this is a very exciting time for Sirko & Associates.