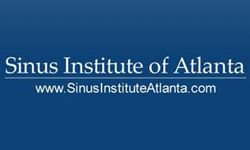 Balloon Sinuplasty has made a world of difference. It has changed my life.
Atlanta, GA (PRWEB) October 16, 2014
Atlanta ear nose and throat center the Sinus Institute of Atlanta recently sponsored several video segments on CBS 46's popular Health Highlights segment. CBS 46 is an affiliate of the WGCL-TV Atlanta news station.
Health Highlights is a program on CBS 46 that is meant to assist viewers on how to remain as healthy as possible. Health specialists from all medical fields throughout the state of Georgia are contributors to the program, providing help and advice to Atlanta families.
The Sinus Institute of Atlanta's video spots were produced to inform and educate the viewers of Health Highlights. The videos explain the side effects of chronic sinusitis, an inflammatory infection or allergy in the nasal passages. The symptoms of chronic sinusitis can include pain, pressure, headaches, severe congestion and allergies. This is relevant to the many viewers of CBS Health Highlights, who are unable to treat their symptoms with antibiotics or steroids.
Balloon Sinuplasty— the most advanced nonsurgical procedure to resolve chronic sinusitis — is the main focus of the videos. When performing a Balloon Sinuplasty procedure, Dr. Sinha widens inflamed sinuses with a small balloon that is attached to a flexible guide wire. This allows the nasal passages to open and drain properly while remaining unobstructed.
Terry Wilfong, a patient of Dr. Sinha's at the Sinus Institute of Atlanta, is featured in one of the videos. He has nothing but positive things to say about the procedure, and recommends it to anyone who asks his opinion. "Balloon Sinuplasty has made a world of difference. I can sleep through the night and I can focus during the day. It has changed my life."
About the Sinus Institute of Atlanta:
The Sinus Institute of Atlanta is a division of the Atlanta Institute for ENT, which was founded by Dr. Pradeep Sinha. Dr. Sinha is board certified in otolaryngology, the study of ear, nose and throat, as well as plastic and reconstructive surgery of the face. The Sinus Institute of Atlanta specializes in Balloon Sinuplasty, a nonsurgical, outpatient procedure that is used to alleviate chronic sinusitis cases and symptoms. Dr. Sinha was one of the first ENT specialists trained in Balloon Sinuplasty and has performed more Balloon Sinuplasty procedures than any other ENT doctor in the Southeast. For more information, visit http://www.sinusinstituteatlanta.com.