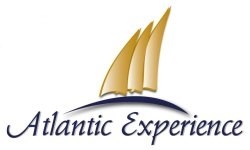 Los Angeles, California (PRWEB) August 24, 2013
Atlantic Experience proudly presents travelers with three unique and exciting options for their end of summer vacations. By booking a trip to one of the three resorts, guests are guaranteed luxury accommodations at affordable prices. The Atlantic Beach, Primavera, and Excelsior resorts are all excellent choices for travelers planning their vacation experiences.
Atlantic Experience has a resort situated in the beautiful Playa del Ingles beachfront, called Atlantic Beach. Besides the beautiful beaches and scenic sea views, the majestic sand dunes are also within close proximity to the resort. All rooms at the resort have an ocean view where visitors can gaze across the sea at the beautiful sunrises. Near the resort is a sailing school where guests can learn how to sail, as well as rent out sailing equipment. Onsite facilities offer both adults and children plenty to do. There are pools, bars, restaurants, rentable surfing and miscellaneous beach equipment options, and more. As the sun sets, guests can make their way to the local nightlife and enjoy the regions exquisite restaurants and bars.
Atlantic Experience also boasts the Club Primavera resort. The Club Primavera resort is a lovely complex composed of individual beach bungalows. The resort is located directly across from the famous golden sun dunes of Maspalomas. This is a perfect resort for couple looking for a romantic getaway. With an onsite swimming pool and access to rooftop terraces, as well as being very near local shops, bars, restaurants, Club Primavera has plenty for guests to do. This is a quiet resort, a great choice for a perfect relaxing vacation that is still close to exciting opportunities.
The third resort of Atlantic Experience is Club Excelsior. This resort is located right within the heart of Playa del Ingles, Gran Canaria. This beautiful and friendly resort is within walking distance of a number of local opportunities. From restaurants, to shopping centers, to nightlife-centered entertainment, there is plenty for travelers to do, nearby. The beach and the beautiful dunes of Maspalomas are within walking distance, and the spacious apartment-styled rooms have balconies, or garden terraces, located nearby the resort's pool. Exciting opportunities await guests at Club Excelsior: spa facilities, the casino, water skiing, golfing, and more are all available to guests.
Whether travelers are looking for a quiet getaway, or a relaxing and exciting late-summer vacation, Atlantic Experience offers three luxury resorts perfect for any occasion.
*******
Atlantic Experience Contact Information:
C.C. Atlantic Beach Club
Paseo Costa Canaria s/n
35100
Playa del Inglés
Gran Canaria
Telephones: +34 928561332 | +34 928561188
Email: office(at)atlanticexperience(dot)com
Website: http://www.atlanticexperience.com