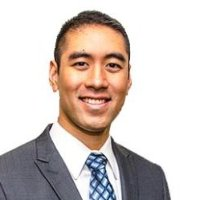 Improper technique in lifting anything heavy or an attempt to lift too much can put undue stress on the lower back, causing ligaments, tendons or muscles to become strained or tear.
West Orange, NJ (PRWEB) May 24, 2017
Technique, technique, technique – with a dash of common sense. Those are the ingredients for avoiding back injury when either lifting weights for strength training and exercise or simply lifting heavy objects, advises Dr. Kaliq Chang, interventional pain management specialist with Atlantic Spine Center.
"Body position is everything," Dr. Chang says. "Improper technique in lifting anything heavy or an attempt to lift too much can put undue stress on the lower back, causing ligaments, tendons or muscles to become strained or tear. This common type of injury – known as a lumbar strain -- can be painful enough to restrict movement – or even the ability to breathe normally – and often takes weeks, sometimes months, to heal properly.
"Worse, the lifter may force discs between the vertebrae in the lower spine to bulge, become dislocated or even rupture, causing numbness, weakness and pain radiating to the buttocks and the legs," he states.
Whether just starting out in a strength-training, weight lifting regimen or simply intending to move around heavy objects at home or work, "use common sense. Know your personal limits if you want to prevent injury to your back or any other joints or muscles," Dr. Chang says.
He cites research, published in the July 2016 issue of the Journal of Applied Physiology, that indicates a person does not have to lift the heaviest load possible – one that may put the greatest strain on the back -- to experience a beneficial workout. The study demonstrated that training with either heavy or lighter weights made no difference in strength improvements and thickening of muscle fibers. The key to increasing strength was continuing motion with the weights until muscles reached the point of fatigue or failure, according to researchers.
Data sourced from the National Electronic Injury Surveillance System indicates that the number of all strength-training-related injuries treated in hospital emergency rooms averaged about 50,000 annually between 2002 and 2014. Of these injuries, more than 8,000 occurred to the lower back. Weight lifting injuries jumped markedly, however – to 102,825 -- in 2015.
"Many of these injuries are due to carelessness and lack of common sense," Dr. Chang says. "If done properly, resistance training, including weight lifting, offers important physical – and mental – benefits. Strengthening the musculature in the back helps stabilize and brace the spine, minimizing the risk for back injuries."
Recent studies also have shown that strength training can increase bone mineral density in both young and older women, and one published in December 2016 in the Journal of the American Geriatrics Society reported that progressive resistance training by individuals who were over age 55 and had mild cognitive impairment not only enhanced muscular endurance, but improved brain function.
Anyone embarking on a resistance-training program should talk first to his or her physician and then, secondly, make the effort to learn appropriate lifting techniques, Dr. Chang advises. For those who believe that using a back-support belt will help them avoid most injuries, Dr. Chang responds, "Think again. Right now, we lack scientific evidence that 'back supports' or 'abdominal belts' provide the necessary protections."
Dr. Chang offers the following tips to avoid injury, especially back injury, when lifting:

Keep weight loads to personal limitations. If exercising, better to use lighter weights, with more repetitive movements.
To lift, bend at the hips with the chest forward. Just bending at the knees will still put your back and spine at risk.
Keep shoulders in line with the hips. By moving the shoulders before the hips, you twist your back, and this action can cause injury.
Keep the weight close to your body. The farther out you extend your arms, the more force that you put on your back and joints to lift an item.
Most importantly, if you are overweight, shed the pounds, Dr. Chang says.
"Carrying around too much weight is already putting stress on the discs in the spine; it causes discs to bulge. And, belly fat puts undue weight out in front of your spine, affecting your body alignment and causing you to lean forward," he says.
Kaliq Chang is a board-certified physician who is fellowship-trained in pain management at Atlantic Spine Center.
Atlantic Spine Center is a nationally recognized leader for endoscopic spine surgery with several locations in NJ and NYC. http://www.atlanticspinecenter.com, http://www.atlanticspinecenter.nyc