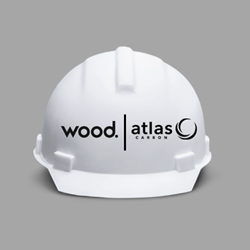 "Atlas needed a partner that could enhance our capability to grow," Frank Levy, President & CEO of Atlas Carbon
GILLETTE, Wyo. (PRWEB) January 25, 2021
Atlas Carbon, LLC is excited to announce that our operating model has changed. As of 1 October 2020, Wood PLC assumed responsibility for asset management operations at our manufacturing plant in Gillette, WY. Atlas Carbon, LLC continues to own the plant and make all strategic decisions as we work to grow and expand our presence in the global emissions control and water treatment markets. We believe that collaborating with partners like Wood will accelerate our growth goals by optimizing our manufacturing capability.
Atlas Carbon produces activated carbons that make the world a cleaner and healthier place. The plant in Gillette, WY has the ability and capacity to produce activated carbon products to meet a multitude of applications and specifications for domestic delivery, including drinking water treatment, wastewater treatment, and industrial air emissions compliance using an environmentally friendly process developed and patented by Chief Technology Officer, Michael Jones. "We have the ability to produce various products and the infrastructure in place for future expansion. Atlas simply needed a partner that could enhance our capability to grow," said Frank Levy, President & CEO of Atlas Carbon.
Nicholas Pierson, Vice President of Operations and Maintenance for Wood said: "We have worked on several capital improvement and expansion projects with Atlas Carbon. This collaboration to include asset management was the next logical step. We look forward to providing more of Wood's solutions as we continue to grow our partnership with Atlas Carbon."
Wood is a global leader in the delivery of project, engineering, and technical services to energy and industrial markets, helping to unlock solutions to some of the world's most critical challenges. Wood provides consulting, projects, and operations solutions in more than 60 countries, employing around 55,000 people with revenues of approximately $10 billion per year. http://www.woodplc.com
Atlas Carbon is dedicated to enabling clean air and clean water using our technology and the finished products it generates. The demand for activated carbon products is growing, and US-based manufacturing capacity is not sufficient to meet US market needs. Sustainable production of high-quality products is required. Filled with pride, we are honored to collaborate with Wood as we work to achieve our goals. http://www.atlascarbon.com