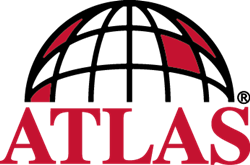 "Atlas is committed to elevating the roofing trade, and the NRCA's work has been monumental in that effort." —Kirk Villar, vice president of sales and marketing for Atlas Roofing
ATLANTA (PRWEB) August 06, 2019
Atlas Roofing is proud to partner with the National Roofing Contractors Association (NRCA), the voice of roofing professionals across the nation and around the world. Not only does the organization bring awareness to issues affecting roofing contractors and rally for change in the industry, it also offers valuable resources to its members.
As NRCA members, contractors have a wealth of knowledge at their fingertips. They can stay informed about developing solutions in regard to the labor shortage, take advantage of safety training for their crews and have immediate access to OSHA regulations and installation best practices.
The NRCA's commitment to the industry is crucial to its continued success and growth, according to Kirk Villar, vice president of sales and marketing for Atlas Roofing.
"Atlas is committed to elevating the roofing trade, and the NRCA's work has been monumental in that effort," Villar says.
NRCA's ProCertification program serves as the national standard for worker mastery of the trade, regardless of state regulations.
"This is probably the biggest consumer protection move the industry's ever taken," says Reid Ribble, CEO of the NRCA.
"Now that we see so much subcontracted labor being used in the roofing industry, we've really had to focus on the roofing worker. This will help us recruit better workers and provide better service and customer assurance that has not existed before. It is an enormous undertaking."
Earning ProCertification
NRCA ProCertification is available for foremen, asphalt shingle installers and thermoplastic installers. Later this year, the association will launch three more certifications, including steep slope. Eventually, it will offer a total of 18 roofing certifications.
How it works:

Workers must pass a knowledge-based exam that is proctored at more than 1,500 different locations in the U.S.
They must then pass a skills test in which they have to roof a mock-up in front of a third-party assessor who determines whether workers can install a roof correctly.
The assessor determines if roofing workers possess the knowledge and technical expertise to earn each NRCA ProCertification. If contractors complete enough certifications, they can achieve 'Master Roofer' status.
Atlas contractors can take advantage of an NRCA membership by logging into their Atlas Pro™ account and clicking on the NRCA button. There they can learn more about becoming a member of NRCA by using the code 'ATLAS' and learn about the variety of ProCertification specialties offered.
Sweeten The Deal
Any contractor who enrolls as a new NRCA member using the code 'ATLAS' will receive $100 in extra Atlas Bucks to use in their Atlas Pro™ Contractor Shopping Cart on business-building tools and Asphalt Life swag. (Contractors must have an Atlas Pro™ account to receive the $100 Atlas Bucks.) They'll also get $200 in NRCA Bonus Bucks good toward their next purchase in the NRCA Bookstore.
Atlas Pro™ Plus Silver, Gold and Platinum contractors can also use their earned Atlas Bucks toward their NRCA membership or an associated affiliate for the current year. To do so, contractors must upload their receipt and submit a special-order request membership reimbursement form through their Atlas Pro™ account.
###
About Atlas Roofing
Atlas Roofing Corporation is an innovative, customer-oriented manufacturer of residential and commercial building materials. Atlas has grown from a single shingle-manufacturing plant into an industry leader with 24 facilities across North America. Roofing contractors can join the Asphalt Life community and build their businesses by offering shingles with Scotchgard™ Protector by 3M — the only HOLMES Approved asphalt shingle on the market. For more information, visit AtlasRoofing.com. Stay connected with us on Facebook, Twitter and YouTube.
Scotchgard™ and the Scotchgard™ Protector logo, including the plaid design and 3M logo, are all trademarks of 3M.