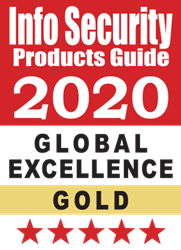 Atmosera provides flexible managed security and Microsoft Azure solutions tailored to organizations across all industries to meet their business goals.
PORTLAND, Ore. (PRWEB) February 25, 2020
Atmosera announced today that it was named by Info Security Products Guide, the industry's leading information security research and advisory guide, as a winner of the 16th Annual 2020 Info Security PG's Global Excellence Awards® in two categories: Gold Company of the Year (Cloud Security) and Milestone of the Year (Partners and Distribution Growth). These prestigious global awards recognize cybersecurity and information technology vendors with advanced, ground-breaking products, solutions, and services that are helping set the bar higher for others in all areas of security and technologies.
Atmosera provides flexible managed security and Microsoft Azure solutions tailored to organizations across all industries to meet their business goals. Its managed security solutions are designed to stay ahead of the evolving security landscape and emerging threats. To better support clients, Atmosera expanded and enhanced its security offerings with new comprehensive services: Vulnerability Management, Advanced Threat Detection (with managed SIEM), and CISO as a Service. The company also offers compliance services for HIPAA, PCI-DSS, and more.
Atmosera recently became a Microsoft Azure Expert Managed Service Provider (MSP) – one of only 65 in the world. The company completed the rigorous process and earned the status in record time, faster than any other Azure Expert MSP before. Atmosera serves hundreds of clients around the world.
"We are proud to be recognized as an industry player whose security and cloud solutions have been named award winners by Info Security Products Guide," says Jon Thomsen, Atmosera CEO. "Behind this distinguished success is our relentless drive to stay customer-focused. We believe this recognition from Info Security Products Guide further validates our commitment to our customers and their security needs."
More than 35 judges from around the world representing a wide spectrum of industry experts participated in the judging process.
About Info Security PG's Global Excellence Awards
Info Security Products Guide sponsors the Global Excellence Awards and plays a vital role in keeping end-users informed of the choices they can make when it comes to protecting their digital resources and assets. It is written expressly for those who are adamant on staying informed of security threats and the preventive measure they can take. You will discover a wealth of information in this guide including tomorrow's technology today, best deployment scenarios, people and technologies shaping cyber security and industry predictions & directions that facilitate in making the most pertinent security decisions. Visit Info Security Products Guide for the complete list of winners.
About Atmosera
As a Microsoft Azure Expert MSP, Atmosera works closely with organizations across all industries to implement, operate, and optimize cloud architectures with advanced services that deliver strategic business outcomes. Atmosera's expertise simplifies the process of cloud transformation and our 20+ years of experience managing complex IT environments provides our customers with the confidence and trust that they are being taken care of. As a Gold-level, nationally Managed Microsoft Partner, Atmosera is a leading provider of security services, compliance (HIPAA/HITECH, PCI-DSS, IRS-1075, SOC 1 and SOC 2 Type II), data protection, DevOps as a service, infrastructure, and other services.