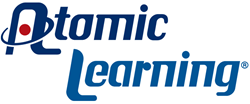 Little Falls, MN (PRWEB) April 22, 2014
Atomic Learning recently added 2 training series on SPSS® 22 to its robust training library. SPSS Statistics is a software package used for statistical analysis. The software name stands for Statistical Package for the Social Sciences (SPSS). Viewers are recommended to have a basic understanding of statistics prior to viewing these training courses.
In the basics training series, learners will gain insight into how to use the statistical analysis tools within SPSS® 22. Topics covered include how to enter data and create data sets, how to manage the data within SPSS datasets, as well as how to analyze the data using SPSS's power statistical tools. Also included is how to create graphs to visually represent the analysis of data.
To view this training, visit: http://www.atomiclearning.com/highed/spss-22-basic-training
In the Solving Problems Using SPSS®: Examining a Hypothesis of Difference online training series, viewers will learn how to examine and solve a research problem. Using an example case, learn how to write and test a hypothesis. The factors that need to be considered when choosing an appropriate statistical procedure to test the hypothesis will be reviewed, and a statistical procedure to test the hypothesis in the example case will be chosen. The steps for conducting the statistical procedure in SPSS, from hypothesis testing to the power analysis, will be performed. In addition, learn how to use SPSS output to make conclusions and write a results section to solve the research problem.
To view this training, visit: http://www.atomiclearning.com/highed/spss-22-problem-solving-hypothesis-differences-training
About Atomic Learning
An integral part of your faculty development program, a valuable help desk resource and a vital tool for course technology integration, Atomic Learning's online training resources assure you can keep individuals both on and off campus up-to-date on current technology. Atomic Learning provides over 16 million individuals in more than 45 countries worldwide with just-in-time technology training tools and resources for effective technology integration. Learn more at http://www.AtomicLearning.com/highed.