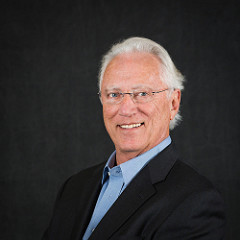 "The cost of trucks today is going up because of the high technology embedded in today's tractor-trailer rigs, which is given as a reason for these premium increases. Yet, at the same time, this technology is making the trucks safer—which, logically, should bring insurance costs down."
ST. PETERSBURG, Fla. (PRWEB) September 04, 2018
Over the past few years, insurance rates for long-haul trucks and trucking companies have doubled; premiums that earlier in the decade averaged $6,000 to $7,000 are now running anywhere from $12,000 to $14,000, and some are as high as $20,000.1 "There's a paradox here," says John Kearney, CEO of Advanced Training Systems, a leading designer and manufacturer of simulators utilizing advanced virtual reality systems for driver training, among other applications. Kearney points out that "The cost of trucks today is going up because of the high technology embedded in today's tractor-trailer rigs, which is given as a reason for these premium increases. Yet, at the same time, this technology is making the trucks safer—which, logically, should bring insurance costs down."
According to data from the American Transportation Research Institute, rising insurance costs account for the largest increases in operational costs for trucking firms, and have for some time. Insurance costs rose by 11% from 2013-2014 and another 29% from 2014-2015.2 Meanwhile, equipment costs, driven by technology, continue to climb—the average cost of a new tractor-trailer rig now ranges from $140,000 to $175,000—at a time when a growing shortage of drivers is pushing up industry salaries.3
The steep rise in insurance costs, notes Kearney, is by no means caused by profiteering on the part of carriers. Industry figures show that commercial auto insurance—which includes trucks—continues to be the worst-performing segment of the insurance industry. For every $100 in commercial auto premiums collected in 2016, U.S. insurers paid out $110.40.4 Partly as a result, there has been an exodus of carriers from the truck insurance business in recent years.5
Kearney suggests that a workable solution which takes into account all relevant factors—including the cost of technology in the rig and the concerns of insurance underwriters—must be found. Insurers need to be helped to understand that the technology being installed on trucks today, although costly, is having a positive effect on safety—and thus, ultimately, on insurance settlement costs. Trucking companies, for their part, should continue to invest in training and manufacturers should continue the development of the technology that makes the trucks safer.
One promising new technology, Kearney notes, is LIDAR (laser radar), which has now dropped sufficiently in cost to be feasible for trucking industry use. Most new passenger vehicles use some combination of cameras and either radar or LIDAR to look ahead and deliver forward collision warnings. Applied to a truck, this technology can see nearly 360 degrees for a distance of almost 1,000 feet.6 This provides the driver with significantly more warning of, say, a passenger car three vehicles ahead drifting out of its lane due to a cell phone-distracted driver, providing additional distance to the 525 feet needed for a fully loaded tractor-trailer traveling 65 miles per hour to come to a stop.7
Another important application of truck technology, per Kearney, is in training. ATS's simulator can teach new drivers the proper responses to events too rare or too dangerous to be part of conventional behind-the-wheel instruction—such as, in the case of a truck driver, a blowout of the steering tire or an unexpected patch of black ice, high wind, rain, snow or a sudden obstacle in front of the truck. This is in addition to the high cost of insurance, maintenance, fuel, accidents and loss of life that can occur in a real truck. Properly trained drivers in properly equipped rigs will make the trucking industry—and insuring it—safer for everyone concerned.
About Advanced Training Systems LLC:
Advanced Training Systems (ATS) is a high-tech simulator technology and engineering firm that has revolutionized the design and manufacture of advanced training systems to improve training and create safer drivers. ATS, the holder of multiple patents in high-tech training simulation, has as its mission to provide this cutting-edge adaptive training to all involved in the transportation industry at an affordable cost, resulting in safer drivers/operators. For more information, visit http://www.atstrainingsystems.com.
1. "Rising Insurance Rates for Truckers," TVC Insurance, October 31, 2017.
2. Wells, Andrea, "Brokers Keep Trucking Market Motoring Despite Insurer Exits," Insurance Journal, September 18, 2017.
3. Kilcarr, Sean, "Trucks at Work: Big Rigs, Big Cost," Fleet Owner, November 19, 2014.
4. Rafter, Michelle, "Soaring Insurance Rates Stymie New Independent Truckers," trucks.com, June 16, 2017.
5. Grzadkowska, Alicja, "Fewer and fewer insurance companies having the stomach for the experience," Insurance Business, March 12, 2018.
6. Zurschmeide, Jeff, "How LIDAR technology is working to enhance trucking safety," Digital Trends, August 13, 2018.
7. "Trucks Need More Time to Stop," Utah Department of Transportation, 2018.