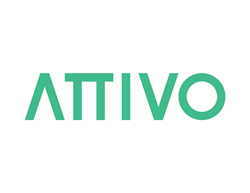 "The people at Attivo are responsive and quick to solve complex problems. Their efficiency, effectiveness, and depth of talent makes Attivo a trusted partner for full service accounting and finance management." - Edward Chui, Co-Founder and CEO at Catalyst Software
SAN FRANCISCO (PRWEB) November 05, 2019
Attivo Partners was founded in November 2017 with a singular focus: help emerging growth companies succeed by developing innovative and thoughtful financial and accounting strategies. By leaning on our core values of innovation and collaboration, Attivo has been able to offer a leading-edge, full-suite accounting and finance experience in services that include Accounting and Business Operations, Business Modeling and Forecasting, KPI and DashBoard Development, Capital Raising, and Cap Table Management.
We build our clients' finance and accounting structures so that leaders can use their financial data like any other valuable asset. Getting this financial architecture right at the beginning allows companies to make data-driven decisions and raises their likelihood of success in the market.
"The people at Attivo are responsive and quick to solve complex problems. Their efficiency, effectiveness, and depth of talent makes Attivo a trusted partner for full service accounting and finance management." - Edward Chui, Co-Founder and CEO at Catalyst Software
To commemorate reaching the 100 client mark, our partners reflected on what the firm has learned over the last two years and what they look forward to in the future.
We've built a firm that puts people at the center.
Attivo incorporates a strategic mix of automated processes to accelerate efficiency while keeping people at the center of our relationships. This provides maximum value to our clients and offers exciting experiences for our team members. Our firm utilizes an engagement-oriented (as opposed to transaction-oriented) approach with clients in order to provide thoughtful and creative strategies while allowing for the best possible solutions in the shortest amount of time.
We've also found that prioritizing the onboarding process for clients, along with an authentic personal interest and investment in their companies, results in the most successful working experience for them and team members. This client-first, firm-second approach has resonated with our existing clients. It's resulted in a rapidly growing number of referrals, and it's a key reason we've been able to hit the 100 client mark so quickly.
Expertise through collaboration.
We've built collaboration into the foundation of our firm. Attivo's world-class finance and accounting expertise is enhanced by a culture that allows team members to work jointly and bring their own experience into the problem-solving process not only for their own clients but also for the benefit of all of the firm's clients.
"Attivo's strategic advising and financial guidance is invaluable to us. Their innovative approach to finance management alongside the natural collaborative relationship we've formed has given us exactly what we need." - Mindy Lauck, CEO at Broadly
When our clients come to us with complex needs, Attivo is well equipped to find creative solutions. There's a team behind the team. The ability to leverage our firm's collective wisdom and the wisdom of the broader financial community in a quick and impactful manner means our clients are always getting the best strategic planning possible. Attivo's emphasis on collaboration has allowed our firm to scale its expertise in the pursuit of excellence for our clients.
Growing into our future.
Our firm is excited about our opportunities for growth. We are particularly enthusiastic about the growth we see in the VC investing and emerging growth company communities, and the ways that Attivo is uniquely positioned to help develop and improve these markets. Whether it's working with new companies in new markets or bringing in new talent to Attivo, we are confident and energized about what's next. Attivo is built on a solid foundation, and ready to sustain a certain future. We hope you'll join us.
About Attivo Partners
Attivo Partners is a Silicon Valley-headquartered full service accounting and finance firm. We partner with founders, entrepreneurs and emerging growth companies to operationalize for scale. We tackle day-to-day finance, accounting and payroll needs as well as provide strategic services such as building business models, raising capital and achieving successful exits. We bring extensive experience, innovative thinking and a collaborative approach to every engagement and we customize solutions to our client's individual needs. Follow us on LinkedIn