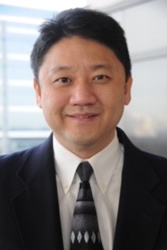 Jerry brings a unique mix of elite technical, strategy, and litigation skill to our team.
ATLANTA (PRWEB) January 24, 2020
Atlanta-based law firm Hill, Kertscher & Wharton, LLP recently announced that attorney Jerry C. Liu has joined the firm as a partner.
Liu brings over 20 years of experience to the firm's intellectual property and litigation practices. He obtained his Bachelor and M.S. degrees in electrical engineering from Georgia Tech, and is a named inventor on over 20 patents. In addition to his technical background, Liu's blend of outside counsel and in-house experience provides breadth in patent prosecution (procurement), litigation, patent strategy, and client counseling. Prior to joining Hill, Kertscher & Wharton, Liu was a partner at Amin, Turocy & Watson, where he prosecuted patents for Fortune 500 companies. As Senior Counsel for ARRIS (now CommScope), and as an associate at Eversheds Sutherland, he engaged in all aspects of litigation and litigation management. Liu also served as a Director of Patent Development for AT&T, where he managed and developed 1,000+ patent assets for AT&T in multiple technologies. Additionally, he taught for 17 years as an adjunct professor at Georgia Tech. Liu has provided service to business leaders, engineers, and R&D personnel at companies of all stages, from early stage start-ups to large companies.
Steve Hill, co-founding partner at Hill, Kertscher & Wharton, LLP, believes that Liu's addition will allow the firm's clients to benefit from his deep understanding of leading-edge electrical engineering and computer science technologies as they map out patent-related strategies. "Jerry brings a unique mix of elite technical, strategy and litigation skill to our team. We're excited at how his addition fits with our nationally-recognized patent litigation and post-grant review/IPR practices."
Liu believes that his prior positions have prepared him well, and is looking forward to practicing with attorneys he has known and respected for many years, including re-uniting him with John North, with whom he practiced at Eversheds Sutherland.
"I'm extremely excited to be joining HKW, and I'm looking forward to serving the needs of clients big and small, at a firm that can provide attention and excellence for our clients on a variety of levels," said Liu.
About Hill, Kertscher & Wharton, LLP: Nationally recognized for its work on behalf of businesses and individuals, HKW's litigation, corporate, employment, and intellectual property attorneys provide top tier legal representation to clients in the United States and abroad. The firm is AV Rated by Martindale-Hubbell and specializes in both trial and corporate work. This year, Hill, Kertscher & Wharton, LLP will celebrate its 16th year of providing successful results and unmatched personal service to clients.