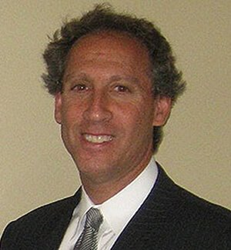 STAMFORD, Conn. (PRWEB) December 17, 2018
Stamford, CT: Connecticut law firm Berkowitz Hanna is excited to announce Russ Berkowitz's selection by the 25th Edition of The Best Lawyers in America for his dedication to clients in need of personal injury and medical malpractice litigation.
Berkowitz has been advocating for victims for over 30 years now, and received recognition by multiple professional organizations for his dedication to his clients and his firm.
Best Lawyers each year looks for qualified professionals in their field who have excelled. Nominations are strictly peer-based. Therefore, attorneys nominated for this prestigious recognition have made an impact in their community and within their field. Once appointed, peers continue to review those nominees and share feedback with the Best Lawyers program.
Best Lawyers uses a team of highly qualified, sophisticated, and rational survey analysts who evaluate each candidate and select those who have shown superior quality in their legal practice. They do in-depth searches of the candidates' progress and ratings with the local bar association and release their results. Best Lawyers launches two categories annually: the Best Law Firms and Best Lawyers.
Berkowitz Hanna is a personal injury and medical malpractice advocacy firm representing clients throughout the state of Connecticut. They currently have three office locations to serve those who need legal representation for defective drugs, product injuries, malpractice, and general injuries. They also represent clients suffering from brain concussions and long-term brain degenerative disorders from playing in the NFL and associated minor leagues.
About Attorney Russell Berkowitz
Russell Berkowitz is a leading malpractice attorney in Connecticut. In the past decade, he has represented clients in 50 malpractice cases that yielded more than $1,000,000 in recovery. Berkowitz is also the founder of the Berkowitz and Hanna Charitable Fund, which offers non-profit organizations who support adults and children with physical disabilities funding for their services. He also founded the Across the Globe Children's Foundation, a fund that helps underprivileged children in the US, as well as builds schools, homes, and offers clean water to villages in areas like El Salvador, Haiti, Bolivia, Ghana, and Honduras.
He is proud to be a board-certified Civil Trial Advocate, and he has been voted one of the Best Lawyers multiple years in a row in the area of medical malpractice by US News and World Reports. He also has received the Super Lawyer award by Connecticut Magazine, the New England Super Lawyers Magazine award, and is a Fellow in the American Academy of Medical Malpractice.
About Berkowitz Hanna LLC: Berkowitz Hanna, LLC, is a malpractice and injury law firm offering decades of experience to injury victims and their loved ones throughout Connecticut. They operate on a contingency fee basis, which means there is no risk for victims who hire their services. Currently, the firm has four locations, including Stamford, Danbury, Bridgeport, and Shelton, to make it convenient for injury victims to meet with an attorney from their firm. Interested clients can schedule a free consultation by calling the firm or visiting their website.