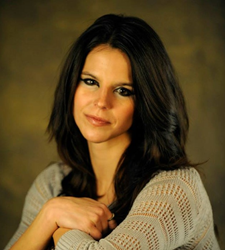 "I feel incredibly privileged to serve the people in the community that I grew up in by practicing law at Roth Melei Petsche Spencer. Through my opportunities with recent MCBA initiatives, I hope to bring awareness to the importance of attorney wellness and mentorship" Kalanges stated
CRYSTAL LAKE, Ill. (PRWEB) June 02, 2020
Shaina initially developed her legal practice in bankruptcy, collections, foreclosure, commercial and civil litigation, and labor and employment law. She recently decided to expand her legal practice areas to include real estate, estate planning, probate, and divorce and family law to better serve the needs of her local community. Shaina credits this expansion to her mother (also a local attorney) and the partners at Roth Melei Petsche Spencer for their above and beyond encouragement, mentorship, and guidance. Shaina uses her ever-expanding knowledge of the law to counsel clients throughout the Chicagoland area. Currently, Shaina serves as the MCBA's Young and New Lawyers Committee Chair, participates in the Lawyer-to-Lawyer Mentoring Program, and volunteers at the Attorney Help Desk in the McHenry County Courthouse.
Shaina is also a certified yoga and meditation instructor who aims to integrate her yoga practice with her legal practice by offering instruction to the local legal community. She takes an eclectic approach to teaching due to her variety of training in the areas of meditation, yogic breathing, yin yoga, restorative yoga, vinyasa flow, hot yoga, Ayurvedic medicine, and Thai massage. She emphasizes the relaxing mind/body healing properties of meditation and yoga in combination with developing strength, resilience, and mindfulness in every step—an important skill for every attorney to have.
At the same time, she was sworn in to practice law, Shaina served as a co-reporter for the ISBA's Special Committee on the Impact of Law School Curriculum and Student Debt and hosted a Continuing Legal Education (CLE) for the KCBA with notable veteran guest testimonials to raise awareness and support veterans' initiatives. She has several published works, including the KCBA brief that highlights the need for increased legal assistance for veterans once they return home to civilian life. Shaina's law school experience and the veterans she worked with encouraged and inspired her to use her skills as a yoga practitioner to help individuals in dealing with extremely stressful situations—such as the highly demanding and ever-evolving practice of law.
As a young and new lawyer, Shaina quickly found out that mentorship and work-life balance were key factors in avoiding compassion fatigue and achieving her highest professional goals. In the MCBA's May 2020 quarterly publication, she discusses how maintaining a work-life balance with a sense of presence via the practice of meditation fosters community, productivity, and well-being for attorneys during COVID-19 and beyond. Shaina takes this suggestion one step further by providing a mini tutorial and local resources to her readers to jump-start this process, even during the stay at home order and challenges presented by the current global pandemic.
Recently recognized as an Elite Lawyer, Shaina received this prestigious award for her outstanding work in the field of law. Elite Lawyer is a directory and rating service that awards and recognizes attorneys who have displayed a high degree of competence in their practice areas from their peers, community, bar associations, and committees.
After graduating cum laude from University of Illinois Urbana-Champaign, Shaina graduated summa cum laude with a Juris Doctorate degree from Northern Illinois University College of Law. Shaina boasts a published student comment and was recognized in law school for scholarly achievements concerning critical analysis of complex Evidentiary, Constitutional, and Administrative Law issues. As a law student, Shaina was especially proud of her opportunity to extern with one of her greatest mentors, Justice Ann B. Jorgensen of the Second District Court of Appeals.
"I feel incredibly privileged to serve the people in the community that I grew up in by practicing law at Roth Melei Petsche Spencer. Through my opportunities with recent MCBA initiatives, I hope to bring awareness to the importance of attorney wellness and mentorship. I strongly believe that meditation, yoga, and mentorship are important must-haves for attorneys and professionals to serve as cornerstones of our community," Kalanges stated after learning that her Alma Mater received a grant to install a special meditation room in Swen Parson Hall, where law students may reserve spots to attend yoga and meditation sessions for overall student well-being.
About Roth Melei Petsche Spencer
The distinguished firm of Roth Melei Petsche Spencer has been a leader in handling business, employment law, commercial litigation, real estate, estate planning, probate, divorce and family law, DUI/traffic, bankruptcy, and all types of commercial disputes since 1992. The firm is committed to providing comprehensive advice and solutions to meet the diverse legal needs of its clients.
To learn more about Roth Melei Petsche Spencer, visit https://rmpslegal.com/ or call 815-356-8000.
To learn more about Shaina's yoga and meditation offerings, visit http://shainaskalanges.com/ or call 847-648-9125.