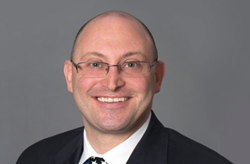 Automobile accidents are unfortunately common occurrences, and many drivers at some point in their lives will be involved in one.
Austin, TX (PRWEB) May 26, 2017
According to the Association for Safe International Road Travel, approximately 1.3 million people die in road crashes each year, on average 3,287 deaths a day. Furthermore, an additional 20-50 million people are injured or disabled as a result of car accidents. "Automobile accidents are unfortunately common occurrences, and many drivers at some point in their lives will be involved in one," said Austin personal injury attorney Andrew Traub, founding partner of the Traub Law Office, P.C.
In order to educate drivers on what to do immediately after an auto accident, Traub, author of "7 Deadly Sins That Can Wreck Your Texas Auto Accident Case," lists the following five tips:
No. 1: Collect info at the scene of the accident. "This is very important, and includes getting the other driver's contact information and insurance information," stressed Traub. "Take photos of the damage to the car in addition to the position the cars are in, which can be crucial if there is a question of liability or who caused the accident. Additionally, get witness names and phone numbers, and the contact information for all drivers involved."
No. 2: Seek medical attention immediately. It is imperative to seek medical attention right away if injured in a car accident. "Insurance companies 'red flag' people who wait too long to seek treatment," noted Traub. "If your injuries are serious enough, that might mean going to the hospital in an ambulance."
No. 3: Take photos of any injuries. This should be done immediately after the accident, and even a day or two later. "Over time, bruises fade and cuts heal," added Traub. "All documentation is vitally important."
No. 4: Continue all medical treatment under the advisement of one's doctor.
"You must follow your doctor's advice in order to get well and make a full recovery," said Traub. "That might mean getting a MRI or, in extreme circumstances, having surgery."
No. 5: Be careful when speaking to an insurance company. "Insurance companies will trick you into getting a recorded statement and having you sign a release," concluded Traub. "This might mean that you cannot recover any more money than they initially offer you. Do not speak to the insurance company, and contact a personal injury attorney right away to represent you and to obtain full compensation."
To request a copy of Andrew Traub's "7 Deadly Sins That Can Wreck Your Auto Accident Case," please visit https://www.austinaccidentlawyer.com/resources/guides/.
About Andrew Traub, Traub Law Office, P.C.
Andrew Traub is licensed to practice law in Texas, including both state and federal (Northern and Western districts) courts, and is a member of the State Bar of Texas. The Traub Law Office, P.C. limits its practice to personal injury law, with its primary focus on auto accident, motorcycle accident, and truck accident cases in Texas. For more information, please call (512) 246-9191, or visit http://www.austinaccidentlawyer.com.
About the NALA™
The NALA offers small and medium-sized businesses effective ways to reach customers through new media. As a single-agency source, the NALA helps businesses flourish in their local community. The NALA's mission is to promote a business' relevant and newsworthy events and achievements, both online and through traditional media. For media inquiries, please call 805.650.6121, ext. 361.