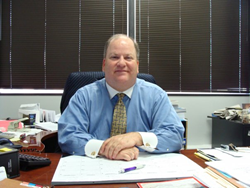 Speaking from experience, I can tell you that there are very few people who want to be receiving disability benefits.
MINNEAPOLIS (PRWEB) October 31, 2017
President Trump has proposed a budget plan that, if passed, would have a profound effect on disabled Americans. According to a May 23, 2017, National Organization of Social Security Claimants' Representatives (NOSSCR) article, Barbara Silverstone, Executive Director of NOSSCR, says cutting "the essential Social Security disability programs by $72 billion is a betrayal of his biggest promise to the American people."
Conversely, Mick Mulvaney, Director of the Office of Management and Budget, has said the president's proposed budget will encourage "able-bodied" people to get back to work. "This kind of thinking perpetuates the myth that people collecting Social Security disability are just lazy and do not want to work," said attorney Edward C. Olson, a partner at Disability Attorneys of Minnesota. "Speaking from experience, I can tell you that there are very few people who want to be receiving disability benefits."
In fact, the vast majority of the people that seek out help from Olson with applying for disability benefits have worked most of their lives. Some have even suffered catastrophic injuries or illnesses which caused them to be unable to work, and quite a few need disability now because of injuries they suffered at work, which forced them out of the workforce against their will.
"These people would give anything to be able to go back to work and earn a decent living," concluded Olson. "Instead, they must now worry that the safety net they have paid for will be cut out from underneath them."
About Edward C. Olson, Disability Attorneys of Minnesota
Edward C. Olson, since 1991, has focused his practice on helping disabled workers receive the benefits they are owed, and has extensive legal experience guiding clients through the application and appeals process. He is a member of the Minnesota Bar, U.S. District Court District of Minnesota and U.S. Court of Appeals 8th Circuit. For more information, call (877) 317-4576 or visit http://www.disabilitymn.com..
About the NALA™
The NALA offers small and medium-sized businesses effective ways to reach customers through new media. As a single-agency source, the NALA helps businesses flourish in their local community. The NALA's mission is to promote a business' relevant and newsworthy events and achievements, both online and through traditional media. The information and content in this article are not in conjunction with the views of the NALA. For media inquiries, please call 805.650.6121, ext. 361.