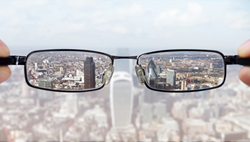 San Diego, CA (PRWEB) August 08, 2017
"No one knows for sure what reforms are coming from Capitol Hill. The consensus hints at a 'once-in-a-generation' overhaul and reduction in corporate tax rates," wrote tax attorney Janathan L. Allen, of Allen Barron, Inc. and Janathan L. Allen, APC in a recent blog. "This will obviously be packaged with financial reforms impacting many areas of business, including tax and financial issues remaining from healthcare. A substantial reduction in corporate tax rates will impact the balance of international taxation and associated multinational business structures."
A lower U.S. corporate tax rate will impact a multinational business and those who do business across borders in many ways. Business owners should ask themselves, How is my constellation of companies presently structured? What is the relationship between these entities and how and where is income realized across these companies? How are transfer pricing-related transactions conducted between these entities presently and how will this be impacted by changing corporate tax models?
"In addition to the rumblings in Washington D.C., here in California our legislature is working to remove many of the advantages of the water's edge election," noted Allen. "This year is shaping up to have historical significance on business here in California, the United States and around the world."
The integration of tax, legal, advisory and accounting services results in answers reflecting a much broader perspective, balancing impacts of decisions upon operations, strategy, business entity structures, accounting procedures, transactions and relationships. "It will also have a profoundly positive impact upon local, state, federal and international taxation," added Allen.
Integrated services provide insight into corporate tax reform and all of the California, U.S. and international business challenges and opportunities while leveraging economies of scale. "You pay less than you would to four or five separate business professionals, such as a business attorney, CPA, business consultants, tax attorney, tax preparers and accountants," concluded Allen. "You gain a much broader and complete insight into the challenges you face and the impact each decision will have upon every aspect of your business."
About Janathan L. Allen, APC, Allen Barron, Inc.
The law practice of Janathan L. Allen, APC provides insightful business, legal and tax-related services for San Diego and U.S. businesses which require experienced and insightful counsel in order to remain competitive in an ever-changing U.S. and global business environment. The firm helps clients to assess the impact of changes in U.S. business law, tax codes and regulatory requirements, in addition to legal services such as business contract, business formation, employment and operational legal services. When combined with the business advisory, accounting and tax preparation services of Allen Barron, the firm provides a single-source business partner resulting in a more extensive and valuable advisory and service offering while leveraging economies of scale. For more information, please call (866) 631-3470 or visit http://www.allenbarron.com. Its main offices are located at 16745 West Bernardo Drive, Suite 260, San Diego, CA 92127.
About the NALA™
The NALA offers small and medium-sized businesses effective ways to reach customers through new media. As a single-agency source, the NALA helps businesses flourish in their local community. The NALA's mission is to promote a business' relevant and newsworthy events and achievements, both online and through traditional media. The information and content in this article are not in conjunction with the views of the NALA. For media inquiries, please call 805.650.6121, ext. 361.