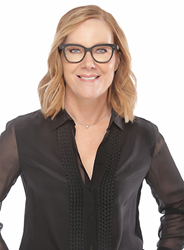 Detroit, MI (PRWEB) August 01, 2017
Attorney Lisa Dwyer, co-founder of The Steingold & Dwyer Law Group, is celebrating twenty years practicing in the United States District Court for the Eastern District of Michigan. "I feel I have done a really great job for my clients this past twenty years," said Dwyer, who focuses on criminal defense and entertainment law. "It's nice to reflect on and to think of my client successes. I look forward to serving my clients well into the future."
Dwyer began her career as a public defender in Wayne County, MI, and later opened her own practice in Detroit. She then moved her office to the City of Clawson, where she served as Mayor for two terms from 2003-2007. Dwyer then returned to Detroit and teamed up with prominent criminal defense attorney David Steingold.
Wherever she's practiced, Dwyer has become revered for providing the highest quality legal representation and developing creative legal solutions customized to her clients' needs. Dwyer, a member of the Federal Bar Association, National Association of Criminal Defense Lawyers and Criminal Defense Association of Michigan, has defended more than 200 trials throughout her career. She has represented people in almost every county of Michigan, with nearly all of clients being found not guilty.
Dwyer is currently representing a client (defendant) in a high-profile Michigan medical marijuana case (Case No. 15-cr-20800 filed in the United States District Court Eastern District of Michigan, Southern Division) stemming from the manufacture of a destructive device, as a "prohibited person," to defend his marijuana plants. The defendant had a medical marijuana card due to migraines he suffered as a result of a closed head injury he received during a violent attack by gang members in his neighborhood. He was charged with the manufacture of a destructive device, possession of an unregistered destructive device, possession of a destructive device by a prohibited person, and possession of explosive materials by a prohibited person. Dwyer's client has countered these allegations as he was lawfully using his medicine pursuant to the State of Michigan's medical marijuana laws.
In addition to criminal defense, Dwyer, a member of the Americana Music Association, focuses on entertainment law. She represents musicians, songwriters, producers, labels and other industry players in agency contracts, recording contracts, negotiating a record deal, reviewing or drafting a recording contract, management contracts, performance contracts, copyright and trademark and royalties and residuals.
About The Steingold & Dwyer Law Group
Attorneys at The Steingold & Dwyer Law Group specialize in criminal defense, including murder and other homicide cases, drug crimes, white collar crimes and conspiracy. Lisa Dwyer has practiced in federal court for more than 20 years and has expertise in a number of subcategories of criminal defense, including the defense of medical marijuana patients. For more information, please call (313) 962-0000, or visit http://www.steingolddwyerlaw.com. The law office is located at 400 Monroe St., Suite 280, Detroit, MI 48226.
About the NALA™
The NALA offers small and medium-sized businesses effective ways to reach customers through new media. As a single-agency source, the NALA helps businesses flourish in their local community. The NALA's mission is to promote a business' relevant and newsworthy events and achievements, both online and through traditional media. The information and content in this article are not in conjunction with the views of the NALA. For media inquiries, please call 805.650.6121, ext. 361.