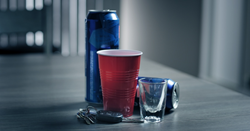 NORTHVILLE, Mich. (PRWEB) December 18, 2020
Earlier this year in Michigan a sweeping bill package was passed and signed into law by Governor Gretchen Whitmer, reforming the criminal records expungement process by increasing the number of criminal convictions that can be wiped from the public record. However, one glaring omission from this package was the issue of the expungement of criminal DUI convictions.
This may change now thanks to the efforts of Michigan state senator Ed McBroom (R-Vulcan). McBroom has introduced Senate Bill 1254, which amends the current prohibition on expunging DUI convictions in the state. This bill has passed the senate as of last Wednesday, and now awaits its passage by the House of Representatives.
McBroom's bill specifically covers first time DUI offenders, and offers them the ability to apply for expungement after a three to seven year period depending on their previous criminal history. This expungement essentially seals an individual's criminal records from public view, which means their criminal record would no longer show up during a background check. It should be noted that expunged criminal records can still be accessed by law enforcement in the event the individual commits any future crimes.
When asked about what this could mean for those hoping to have their drunk-driving convictions removed from public record, attorney Michael Kelly of Kelly & Kelly P.C. explains:
"The first thing people need to understand is they're going to have to stay patient. The current Clean Slate Legislation created exceptions for more traffic-related convictions to be expunged, for example, reckless driving, but it will still require an additional waiting period of 3 to 7 years before being actually eligible to apply. If Senate Bill 1254 is successful in its attempt to include first-offense OWIs within the category of eligible traffic-related misdemeanors, it will likely still follow the 3 to 7 year wait period.
The second consideration people should understand is a "clean slate" won't be completely clean. Even if a drunk-driving conviction (or other traffic-related misdemeanor, i.e., Reckless Driving) is expunged from public criminal background searches, the Michigan Department of State, Secretary of State will still retain the events on your master driving record. This is in addition to other branches of government like police, corrections, and prosecutors, who will still be privy to view a person's expunged criminal history.
The third point of emphasis is how people can use the "waiting period" to improve chances of eligibility and merit. Specifically, a person seeking to have a criminal conviction expunged must not only prove eligibility based on time-passed and type of conviction sought to be expunged; but also that their post-conviction behavior and circumstances warrant setting aside the conviction."
Using the example of the Reckless Driving offense (which is eligible under the new Clean Slate legislation): if the Reckless Driving conviction occurred 5 years ago, but you were subsequently convicted of another offense, such as possession of a controlled substance, the person seeking expungement would not be eligible to apply to have the Reckless Driving charge expunged until 3-7 years after the date of the drug conviction. Likewise, if a person had prior convictions BEFORE the Reckless Driving conviction, they could use the current expungement laws to seek removal of those offenses while waiting for the new Clean Slate legislation to become effective.
The takeaway is: the legislative intent in amending Michigan's expungement laws is to provide a path to a clean record for more individuals than ever before. I am confident we will see an OWI First-Offender Forgiveness bill in our lifetime. I'm hopeful SB 1254 will pass and become law because I believe that is consistent with the legislative intent of the Clean Slate initiative."
Time is of the essence if McBloom's bill is to become law, as it still must pass the house and be signed by the governor before the end of this year's legislative session. A scheduled house session from last week was canceled due to a staffer's positive COVID-19 test, which leaves just three session dates for this bill to pass the house before the end of the year.