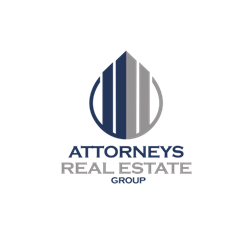 "Many feel overwhelmed with all of the moving parts and different parties involved in a real estate transaction, which is why having an all-in-one approach for getting real estate advice you can trust should be expected." - Brian J. Clark
ROSEVILLE, Calif. (PRWEB) July 08, 2020
An innovative, Veteran-owned real estate law firm has announced a rebrand that allows it to continue to deliver a unique, full-service approach for homeowners, homebuyers and real estate investors.
Attorneys Real Estate Group (ARG), previously known as Brian Clark & Associates, delivers homeowners, investors and Veterans everything they would need to handle a real estate transaction, all under one roof. This forward-thinking approach aims to offer an all-encompassing experience.
Brian J. Clark, owner of ARG, set out to create this one-stop shop for real estate services because he saw the confusion many experience in the market.
"Many feel overwhelmed with all of the moving parts and different parties involved in a real estate transaction. Such a maze can be time consuming, complex and frustrating because there's a lot to keep track of, which is why having an all-in-one approach for getting real estate advice you can trust should be expected," Clark said.
ARG can assist in facilitating traditional buying and selling, but also can help with more complicated real estate situations. Its list of services include:

Deed Transfers
Pre-Foreclosures
Partition Action
Unlawful Detainers
Estate Sales
Divorce Sales
Bankruptcy Sales
Seller Financing
Mortgage Consultations
Wholesale/Assignments
Litigation (Property in Litigation)
Landlord/Tenant Disputes
Inter-Family Transfers
Evictions
FSBO's
And because ARG has Attorneys on staff who practice real estate and partner with experts in real estate financing (Mortgage Brokers), all of the paperwork involved in a real estate transaction can be taken care of from start to finish.
"Are you selling your own home as a for sale by owner transaction? We can help you with that. Passing down ownership of a home to a family member. We can help you with that. Considering seller financing? Are you a real estate investor needing advice? Is your property held in a trust? Have you been turned down by another mortgage company and want a second opinion? We can help you with all of these complex real estate transactions as well," Clark said. "You name the real estate need and we can help."
In transactions that may require the services of Real Estate Attorneys, Real Estate Brokers and Mortgage Brokers ARG can be a resource that offers a full-service solution at a competitive price.
Attorneys Real Estate Group
Based in Roseville, Calif, Attorneys Real Estate Group (ARG) is a full-service, one-stop-shop for real estate needs. ARG facilitates traditional buying and selling real estate transactions, as well as more complicated real estate legal matters. For more information, visit http://www.attorneysre.com.
Brian J. Clark
Brian J. Clark is the owner of Attorneys Real Estate Group. Brian is a seasoned Attorney with years of extensive experience in various fields such as real estate, finance, business management and law. After serving in the United State Marine Corps and earning an Operation Enduring Freedom Medal, Brian worked as a founding partner of a successful property/business law firm. He then served several years as a managing broker for a real estate company, before starting his own real estate, mortgage and real estate law firm. Brian earned his Juris Doctor from the University of Minnesota School of Law, his MBA in Finance and Market Analysis from the University of the Pacific, and his B.S. in Business Administration from Sonoma State University.