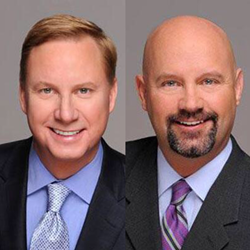 CHICAGO (PRWEB) April 02, 2020
Super Lawyers recognizes attorneys across the United States who exhibit excellence in their practice areas. This rating service acknowledges outstanding lawyers from more than 70 practice areas who have attained a high degree of peer recognition and professional achievement.
Timothy is a founding member of Tomasik Kotin Kasserman, LLC. With 28 years of experience practicing law, Tim has tried more than 100 jury and bench trials to verdict. He has successfully secured multi-million-dollar settlements for his clients in a range of practice areas, including: premises liability, medical negligence, aviation litigation, mass disasters, and more. As one of the lead counsel for the Plaintiffs' Executive Committee, Tim secured a $1.2 billion settlement in the World Trade Center litigation against the airlines in the 9/11 terrorist attack. He was inducted as a fellow into the International Society of Barristers, for which he currently serves on the Board of Governors. In addition, Tim received the Top 40 Under 40 award, and has been named a Leading Lawyer.
Shawn is also a founding member of Tomasik Kotin Kasserman, LLC. As a renowned Chicago personal injury lawyer, Shawn has secured over $150 million in verdicts and settlements for victims of premises and product liability, as well as medical negligence. He works tirelessly for clients and their families who suffered injuries or wrongful death due to the negligent actions of others. Shawn's record of success includes numerous honors and accolades, including being recognized as a Leading Lawyer and inducted as Fellow into the American College of Trial Lawyers.
Active in the legal community, Shawn is currently running as a candidate for the Illinois State Bar Association (ISBA) 3rd Vice President. He is eager to represent his fellow peers and the ISBA by serving in this prestigious position.
About Tomasik Kotin Kasserman, LLC
The accomplished attorneys at Tomasik Kotin Kasserman, LLC (TKK) are committed to advocating for personal injury victims, families of those who have been killed due to another party's negligence or wrongful actions, sexual harassment victims, and those impacted by illegal corporate activity. In addition to obtaining justice for those who have been injured by others, TKK is committed to enhancing public safety by improving policies, procedures, and regulations.
To learn more about Tomasik Kotin Kasserman, LLC, visit https://www.tkklaw.com/ or call 312-605-8800 to schedule a free consultation.
To learn more about Shawn Kasserman's campaign for ISBA 3rd Vice President, visit https://www.vote4shawn.com/