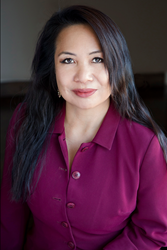 Los Angeles, CA (PRWEB) August 28, 2017
The law office of Toni Jaramilla recently changed its address and is now located at 12100 Wilshire Boulevard, Suite 600 in Los Angeles, California 90025. "We are excited about our beautiful new location, which is conveniently located near the 405 and 10 freeways and easily accessible to our clients from surrounding and distant communities," said founding attorney Toni Jaramilla, current member and past president of the California Employment Lawyers Association (CELA).
Dedicated to advocacy for workers' rights and with over 22 years of experience, Jaramilla has successfully litigated hundreds of cases pertaining to discrimination, harassment,wrongful termination, and unpaid overtime wages. Jaramilla has continued to earn the trust of clients since 1994 and was recently recognized as one of the Top 75 Employment Law Attorneys in California by the Daily Journal. She was honored as the Attorney of the Year with the Joe Posner Award in 2010, which CELA grants annually to an attorney who demonstrates tireless advocacy for workers' rights and offers generous contributions to the area of employment law.
Jaramilla's new Los Angeles location will follow in the tradition of delivering high quality legal representation, and always with compassion and dedication to the clients they serve. Jaramilla has devoted extensive pro bono time towards outreach for under-represented communities. Jaramilla has held numerous leadership positions with local bar organizations throughout her career, including Chair of the State Bar Labor & Employment Law Section, President of the Philippine American Bar Association, and Chair of the Foundation for Advocacy Inclusion and Resources (FAIR).
About Toni Jaramilla, A Professional Law Corporation
Toni Jaramilla is committed to achieving the best possible results for employees who have experienced problems in the workplace. Serving clients throughout Los Angeles and surrounding cities and counties, her focus is on achieving positive social change for workers. Through zealous and ethical advocacy, lawyers at the firm have built a reputation for excellence in the practice of employment and labor law. For more information, please call (310) 551-3020, or visit http://www.jaramilla.com. The office is located at 12100 Wilshire Blvd., Suite 600, Los Angeles, California 90025.
About the NALA™
The NALA offers small and medium-sized businesses effective ways to reach customers through new media. As a single-agency source, the NALA helps businesses flourish in their local community. The NALA's mission is to promote a business' relevant and newsworthy events and achievements, both online and through traditional media. The information and content in this article are not in conjunction with the views of the NALA. For media inquiries, please call 805.650.6121, ext. 361.