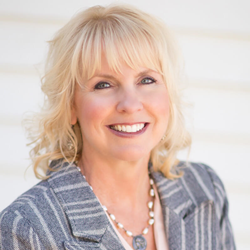 At Attune, we pride ourselves on personalized, concierge-level service to clients with a hometown feel. By partnering with Side, I know that my back-office operations will be in good hands, so that I can concentrate on what I love most: delivering the highest levels of service and professionalism
SAN LUIS OBISPO, Calif. (PRWEB) January 05, 2021
Attune Real Estate today announced its partnership with Side, the only real estate brokerage that exclusively partners with high-performing agents, teams, and independent brokerages to transform them into boutique brands and businesses. The alliance will ensure that Attune Real Estate, a firm built on insight, integrity, and innovation, is powered by the most advanced platform in the industry.
Attune Real Estate was founded by Lauri Strain, a top-producing Central Coast agent who has garnered numerous awards and built a strong client base during her 16 years in the industry. She has assembled a world-class team whose dedication, determination, and passion for providing personalized, white-glove service ensures exceptional results for clients. Utilizing market knowledge, industry expertise, and the latest transactional and marketing technologies, Attune excels at providing a seamless, efficient, and profitable experience to buyers and sellers in Paso Robles, Templeton, Atascadero, San Luis Obispo, and beyond.
Partnering with Side will ensure Attune Real Estate remains at the cutting edge of the evolving real estate market while allowing its agents to continue delivering premium services to their clients. Attune Real Estate agents are fully supported by a one-of-a-kind premium brokerage platform, which provides transaction management, property marketing, lead generation, business growth opportunities, vendor management, and infrastructure solutions.
"At Attune, we pride ourselves on personalized, concierge-level service to clients with a hometown feel," said Strain. "By partnering with Side, I know that my back-office operations will be in good hands, so that I can concentrate on what I love most: delivering the highest levels of service and professionalism to my buyers and sellers."
Side is led by experienced industry professionals and world-class engineers who develop technology designed to improve agent productivity and enhance the client experience. Based on its belief that homeownership is a fundamental human right, Side is on a mission to improve the public good by providing top-performing real estate agents, teams, and indie brokerages with the best system, support, service, experience, and results.
About Attune Real Estate
Attune is a new breed of specialty real estate firm that combines the reliability and innovation of a national brokerage with the personalized, white-glove service of a boutique firm. Guided by integrity, innovation, and a true understanding of clients' needs, the firm delivers results that clients can rely on. Attune specializes in residential real estate and serves the greater Central Coast. For more information, visit AttuneRE.com.
About Side
Side transforms high-performing agents, teams, and independent brokerages into successful businesses and boutique brands that are 100% agent-owned. Side exclusively partners with the best agents, empowering them with proprietary technology and a premier support team so they can be more productive, grow their business, and focus on serving their clients. Side is headquartered in San Francisco. For more information, visit http://www.sideinc.com.