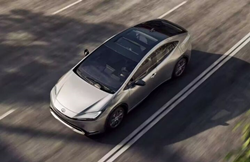 RALEIGH, N.C. (PRWEB) May 22, 2023
Auction Direct USA, a leading pre-owned car dealership in Raleigh, is thrilled to announce the availability of a wide range of used electric vehicles in its inventory. Customers can now choose from a diverse inventory of used EVs, including popular models from renowned brands such as Tesla, Nissan, Audi, Kia, Hyundai, Toyota, Volkswagen, Chevrolet and BMW.
Buying a used electric vehicle comes with several advantages that make it an appealing choice for consumers. First and foremost, it offers significant cost savings compared to purchasing a new EV. With depreciation being a primary factor in the value of vehicles, used EVs provide an affordable alternative, allowing buyers to save money without compromising on quality.
In addition to the financial benefits, electric vehicles help reduce the carbon footprint. By opting for a used EV, car buyers contribute to the ongoing sustainability efforts by repurposing existing vehicles and reducing the demand for new production. It's a win-win situation for the environment and the buyer's wallet.
Auction Direct USA takes pride in its no-hassle/no-haggle pricing policy, providing customers with a stress-free buying experience. With transparent pricing, customers can confidently explore their options and make informed decisions without worrying about negotiations. This approach ensures that customers receive fair prices on their used electric vehicle purchases, enhancing their overall satisfaction. Whether customers are new to the world of electric vehicles or seasoned EV enthusiasts, they can trust the dealership's commitment to delivering exceptional service and reliable pre-owned electric vehicles.
For more information about the availability of used EVs, customers are encouraged to browse the dealership's website: https://www.auctiondirectusa.com/ or contact by phone at 844-678-8048. They can visit the dealership in person at 7601 Glenwood Ave, Raleigh, North Carolina.