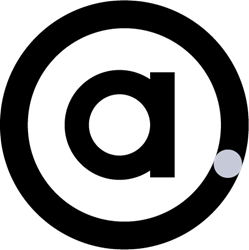 We have no doubt that this bi-coastal access to our teams will serve to continue delivering tremendous value.
SAN DIEGO (PRWEB) January 15, 2019
Audacity Health, LLC, a premier brand strategy and activation agency for health and life sciences, announced this week the grand opening of their new Boston office location.
The company is currently headquartered in San Diego and strategically situated in a West Coast hotbed for biotech and life sciences. The announcement of their new East Coast office signals even easier access to scientific branding strategy and creative expertise of the Audacity team.
Formerly a member of global Huntsworth Health, Audacity is proudly under new private ownership since October 2017. The past year has been a year of tremendous growth as Audacity has expanded both its team and client roster. Audacity has been successfully serving many prestigious health and life sciences brands all across the United States for years—including both startups and Fortune 500 companies. The team is comprised of a diverse and symbiotic team that enables the alchemy of art, science, and strategy.
"The expansion of our Audacity family is an exciting step toward our growing geographic presence," said Jill Collins, PhD, Chief Strategy Officer and Partner for the company. "This new opportunity in Boston is all about continuing to provide world-class service. And as we continue to push innovation and connect brands to their local and global markets, we have no doubt that this bi-coastal access to our teams will serve to continue delivering the tremendous value that we are happy to provide to our clients all across the country."
The new East Coast Audacity office is located in Boston's Back Bay neighborhood, just a short skip over to Cambridge where many of the city's biotech leaders, organizations, and companies reside.
If interested in meeting the Audacity team or discussing your 2019 brand goals, please visit the newly redesigned Audacity Health website and let us know at audacityhealth.com.
ABOUT AUDACITY HEALTH
Audacity is a brand strategy + activation agency that builds powerful brands by sparking emotions because we ensure the human element is central to everything we create. Our integrated brand strategy and activation solutions help our health and science clients become market leaders.
Our proprietary solutions help our clients successfully create and launch new brands, refresh or reposition existing brands, and create and deploy campaigns that shift perceptions and generate results.
Our branding capabilities extend all the way from the corporate level down to a single product level.
We serve clients across the whole continuum of health + science, including both startups and Fortune 500 companies focused on:

biotechnology and life sciences
diagnostics, medical device and pharmaceuticals
consumer health and wellness
Learn more at audacityhealth.com.