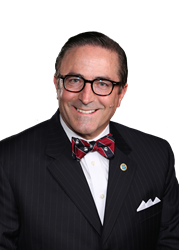 A proactive audit program to verify a sampling of stores of all sizes and types is the only way to understand what occurred in 2020 and the holiday season, so we can prepare for what we pray is a happier and healthier 2021.
MANDEVILLE, La. (PRWEB) December 07, 2020
The holiday retail season has begun: shoppers are braving the cold and the pandemic to visit big boxes, open-air centers and enclosed malls, to shop or pick up items ordered online. Retailers have already begun tracking results, and will use that data to make real estate decisions to evaluate their stores and store counts in 2021 and beyond. Sales performance during the holiday season often results in retailers deciding either to close stores the following year as well as whether or not to renew expiring leases. Retailers also cite previous year's sales to convey how much rent they can afford to pay.
That data also is critical to shopping center landlords, who will make vital decisions about leasing early next year in the aftermath of the most challenging retail season in decades, said Kenneth S. Lamy, founder and CEO of Mandeville, Louisiana-based The Lamy Group, a financial management consultancy firm that helps landlords quantify retailer sales for rent collection.
Landlords must carefully evaluate data from tenants after the holidays are concluded to make long-term and smart decisions in January and February, as many retail leases and lease modifications expire.
"It's early in the season, but previously published third-party reports claim that shopper traffic is down at brick-and-mortar stores. Fewer bodies are entering stores, but visit-to-buyer conversion is high. At this point in the holiday selling season, shoppers clearly are making their lists, checking them twice and targeting their shopping trips to manage risk and time in stores," Lamy said. "The lack of cherry-picking low-margin merchandise often seen at the start of the holiday season should make retailers more profitable, but also leaves landlords looking beyond percentage rent collection to determine how to structure leases going forward."
Traditionally, many retailers post about a quarter of their annual sales during the November-December period and as much as 40% of annual profits — but failure to make their revenue projections can lead to a spike in bankruptcy filings shortly thereafter, when their cash position and credit limits can't meet debt service, restocking obligations and occupancy costs in the first quarter, he observed. Some retailers likely will be asking for rent relief again as COVID-19 restrictions may slash first-quarter sales. But landlords must look beyond fourth-quarter sales reports to measure and verify the true results, especially as many leases expire at the end of January, Lamy notes.
Retailers are governed by their leases in terms of exclusions and deductions from sales, which are then subject to rent as a percentage of sales, and each lease is different, Lamy explained. This often results in errors, such as reducing reported sales when the store refunds an online purchase or failing to report buy online, pick up in store (BOPIS) sales, a very common occurrence in 2020.
"There's a true lack of transparency in place so there's not a full understanding on the part of the landlord as to what's really occurring," he said. "And you only get that transparency through auditing the store to capture the various buckets of revenue and activity that's occurred. Without transparency, there's no understanding, insight, diagnosis or ability to develop a prescriptive action to take for a solution."
Most leases requiring tenants to pay a percentage of sales as rent also provide auditing rights to landlords, whose fiduciary responsibility to partners, investors, shareholders, etc., will guide them to implement a formal, ongoing sales verification process. Thus, the data derived from a Q1 2021 audit of full-year 2020 sales will help the landlord make informed decisions in 2021.
"Landlords will need a complete sales audit of a sampling of retailers in every category to help project rental income for 2021 and beyond," Lamy observed.
Landlords need retailers' rents to pay their own mortgages, operating costs and taxes, and want their tenants to succeed, said Lamy, who for decades has worked with major retail REITS, private owners and investors to interpret patterns of retail sales. But this holiday season is a true challenge.
"Though we don't know the damage holiday online shopping will have on retailers' physical stores, landlords will never know without independent auditing and sales verification," he said. "The landlord needs to plan and allocate resources for an active audit program in 2021 to verify sales of stores of all sizes and types, from mom-and-pop stores to chain stores to major anchors. A proactive audit program to verify a sampling of stores of all sizes and types is the only way to understand what occurred in 2020 and the holiday season, so we can prepare for what we pray is a happier and healthier 2021."
About The Lamy Group
The Lamy Group is an international financial management consulting firm of certified public accountants, MBAs and other professionals. Founder, President and CEO Kenneth S. Lamy, CRRP, CRX is an instructor and volunteer for the International Council of Shopping Centers (ICSC) and other CRE trade associations for more than 30 years. The Lamy Group specializes in customized financial retail sales, compliance and specialty examinations (tenant sales audits/revenue share/data verification) programs, ancillary revenue audits, early terminations, utility audits, retail property and sales analytics, restaurant financial operations consulting including leasing consulting and related compliance programs for clients. Clients include owners, developers, managers, publicly-traded real estate investment trusts (REITs), realty advisors and institutional investors throughout North America, the Caribbean and Mexico.