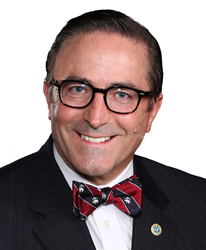 These errors are simply that — errors and misinterpretations made by people under great stress, some of whom are relatively new to the industry, and who are operating remotely. But they can have huge financial implications for landlords.
MANDEVILLE, La. (PRWEB) February 26, 2021
At a time when valuations of disfavored retail real estate are plummeting because of declining sales at many physical stores, almost two in three retailers have been found to make errors in reporting sales to landlords, with a majority of those errors resulting in underreporting, said Kenneth S. Lamy, founder and CEO of Mandeville, Louisiana-based The Lamy Group, a financial management consultancy firm that helps landlords quantify retailer sales for rent collection purposes. The result is that, in fact, brick-and-mortar retailers are doing better than they, and their landlords, realize, even in difficult times.
The COVID-19 pandemic has resulted in a surge of landlord-initiated audits of their tenants' sales as many sought rent relief in 2020. After completing hundreds of audits in 2020 and comparing them to previous COVID-19 audits for its landlord clients, The Lamy Group has discovered that nearly 70% of retailers misreported online sales last year that were fulfilled by a physical store in some way. The lease "gross sales" definition sets the parameters and ground rules for the retailer or restaurant merchant to follow when reporting sales.
"The situation this past year has been unprecedented, with stores temporarily closed or operating at reduced capacity, and serving as fulfillment centers for online orders," Lamy said. "Compounded with landlord and retailer staff layoffs, others working from home and inexperienced associates assigned to sales reporting, mistakes were almost certain to happen. We found this occurred in retail centers managed by many of our clients, which range from public companies that operate malls and open-air centers to independent owners of shopping centers. Landlords need a thorough understanding of their tenants' performance to maximize productivity of their retail real estate."
Misreporting sales can give landlord a false picture of the state of the retailer's — and a retail asset's — health. Market rents are a factor of retail sales for shopping centers. In addition, most leases require retailers and restaurants to pay a percentage of their sales above a certain breakpoint in additional rent. Misreporting — and, especially, underreporting — literally costs landlords the monies they need to fulfill their own financial obligations.
The most common errors accounting for about three quarters of misreporting, not surprisingly, revolve around internet sales: items ordered offsite and picked up in store (BOPIS), or ordered online and delivered from the store to the shopper's home or picked up curbside.
"When a physical store is involved in the transaction, it must be credited for that sale in accordance with the lease," Lamy observed.
The second most common error, attributed to six out of 10 reports, involves the handling of online sales made in the retailer's physical store. For example, if the store doesn't have the requested size or color in stock, the store can place that order from the premises and either deliver it to the customer's home, or the shopper can pick it up later when it arrives at the store. Whether these online/in-store orders are fulfilled in person at the same store later, shipped to the customer from the store or fulfilled from another store or distribution center, a nexus to the physical store is evident. As such, the sale must be reported to the landlord.
"Landlords provide a safe and clean space for retailers to connect with consumers. If the store is part of the transaction, it must be reported to retail real estate owners so they can rightfully claim their portion of the sale that often translates into additional rent needed by the landlords to pay their own mortgage, real estate taxes and other financial obligations," Lamy said.
A third common error involves returns of merchandise purchased online but brought back to the store. Just as stores report sales to the landlord as required by lease arrangements, they can also deduct the cost of returned merchandise from those figures. When the return is an item purchased from the same store, the math is easy — the sale transaction is rightly nullified. But if an item is purchased online, the store doesn't get to credit the sale for the merchandise; instead, it should be deducted from the original internet transaction source in conformity with the revenue recognition and matching principles in accounting. If that item is returned to a physical store not initially involved in the purchase, the retailer may not deduct those monies from total sales, according to typical lease language.
"Deducting returns from sales reports has been a challenge for landlords for years. This has become even more of an issue in the past year as so many discretionary items were purchased on the internet," Lamy said, observing that the rate of returns nearly doubled during the pandemic compared with historic averages. This is especially important, he continued, given that more than $1.00 in every $5.00 spent on retail during Q4 2020 took place on the internet.
Prior to 2020, about 5% to 10% of in-store purchases on average were returned, while in 2020, that rate rose to between 15% to 20%, he continued. For online purchases, returns are between 15% to 40%, which further compounds the problem when shoppers return online purchases to physical stores, he said.
"Shoppers uncertain of sizes or colors bought multiple items online, then returned what didn't fit or was unwanted to a store," Lamy added. "The store then deducted those sales from their totals, artificially conveying a weak sales performance for the physical store."
Lastly, retailers, and especially restaurants, often mistakenly deduct fees and other charges from their total sales, which distorts the revenue of physical stores. Credit card fees and sums paid to delivery services are a cost of doing business, Lamy observed. Unless specifically allowed (cited) in the lease, they should not be deducted from total reportable sales. But they frequently are.
Compounded, all of these errors have given a misrepresentation of the health of the retailer, a shopping center and even the shopping center industry in an already difficult year, Lamy said.
"These errors are simply that — errors and misinterpretations made by people under great stress, some of whom are relatively new to the industry, and who are operating remotely," Lamy said. "But they can have huge financial implications for landlords. That's why an independent audit, collecting, analyzing and verifying the data, is an important part of industry best practices and the landlord's fiduciary responsibility now and as we begin to see the recovery and end of the pandemic. Without that, landlords could quite possibly be leaving significant sums of money on the table."
About The Lamy Group
The Lamy Group is an international financial management consulting firm of certified public accountants, MBAs and other professionals. Founder, President and CEO Kenneth S. Lamy, CRRP, CRX is an instructor and volunteer for the International Council of Shopping Centers (ICSC) and other CRE trade associations for more than 30 years. The Lamy Group specializes in customized financial retail sales, compliance and specialty examinations (tenant sales audits/revenue share/data verification) programs, ancillary revenue audits, early terminations, utility audits, retail property and sales analytics, restaurant financial operations consulting including leasing consulting and related compliance programs for clients. Clients include owners, developers, managers, publicly-traded real estate investment trusts (REITs), realty advisors and institutional investors throughout North America, the Caribbean and Mexico.