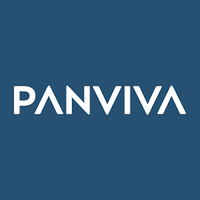 Aurora is committed to delivering the best energy solutions and support to our customers. We chose Panviva as we saw first-hand how our frontline agents would be able to utilize the product to provide accurate and contextual customer assistance.- Craig McKinlay, Operational Transition Manager
MELBOURNE, Australia (PRWEB) October 22, 2020
Panviva today announced Aurora Energy as a new customer for its cloud knowledge management solution. Aurora Energy, located in the Australian state of Tasmania, is the state's leading energy retailer and offers the most reliable electricity, gas, and solar energy connections for both residential and business customers right across the state.
"The Panviva cloud knowledge management solution used by most of Australia's major energy retailers to power their customer service functions, and so it is great to now have Tasmania's leading energy retailer also become a customer. We are delighted to have Aurora Energy join the Panviva family and we look forward to being a part of their digital transformation journey" said Ted Gannan, Panviva's CEO.
"As Tasmania's 100 per cent owned and operated retailer, Aurora is committed to delivering the best energy solutions and support to our customers. We chose Panviva as we saw first-hand how our frontline agents would be able to utilize the product to provide accurate and contextual customer assistance. As we move towards a more digitized service offering, Panviva will sit alongside our frontline agents and act as a 'coach at their fingertips' as we implement new technologies and ways of assisting our customers." - Craig McKinlay, Operational Transition Manager
Aurora joined Panviva in October 2020. For more information on Panviva, visit https://www.panviva.com/product/panviva-core.
About Panviva:
Panviva is a content and knowledge-management (KM) system providing on-demand, real-time answers that solve customers' most immediate problems. Panviva organizes and manages content – policies, procedures, technical documentation, FAQs – into simple bites of information that customers can easily understand and customer service reps can easily explain. Panviva provides a better experience for customers because they receive the help they need from customer service reps faster. It provides a better experience for employees because they have confidence that the information they are providing is current, accurate and timely – allowing for more time spent caring for the customer rather than hunting for information. Learn more at http://www.panviva.com.