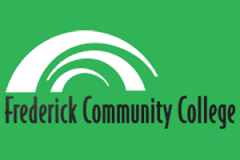 "The Ausherman Family Foundation helps our community and its members in countless ways through its generous giving, initiatives, and projects," FCC President Elizabeth Burmaster said. "We are grateful to receive these grants which will help make higher education possible for many students."
FREDERICK, Md. (PRWEB) September 14, 2020
The Ausherman Family Foundation will award the Frederick Community College Foundation $30,000 in grant funding to provide scholarships to students in trade programs and offer emergency financial assistance to students who need it through the Student Success Fund. Additionally, if the FCC Foundation raises $10,000 for the Student Success Fund from other donors, the Ausherman Family Foundation will match that $10,000, dollar for dollar, bringing the full grant funding to $40,000.
"The Ausherman Family Foundation helps our community and its members in countless ways through its generous giving, initiatives, and projects," FCC President Elizabeth Burmaster said. "We are grateful to receive these grants which will help make higher education possible for many students."
As part of this grant funding, students can receive a $500 scholarship for each course they are enrolled in within an FCC trade program. This includes courses in construction, electrical, welding, and heating, ventilation, and air conditioning (HVAC). Students will be able to apply to receive these scholarships for both the fall and spring semesters. Marvin Ausherman, chairman and founder of the Ausherman Family Foundation, is a longtime residential homebuilder/developer and is especially passionate about trade programs.
The Student Success Fund supports FCC students facing a financial crisis that puts them in danger of dropping out of their courses. This fund can help cover costs associated with housing, utilities, medical needs, food, transportation, childcare, tuition, and other expenses. The new grant will allow students applying for the Student Success Fund to receive up to $1,500 in financial assistance per year.
"Each year, the Student Success Fund ensures students are able to stay enrolled in their courses and work toward their degree, even in the face of financial hardships," said Deborah Powell, Executive Director for the Office of Institutional Advancement and the FCC Foundation. "Those who donate to the Student Success Fund can now double the impact of their donation thanks to the matching contribution from the Ausherman Family Foundation."
To donate to the Student Success Fund and have your donation matched by the Ausherman Family Foundation, click here, and choose "Student Success Fund" as your designation.
For more information on the FCC Foundation, click here.