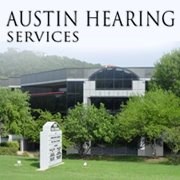 Austin, TX (PRWEB) August 22, 2013
Austin Hearing Services wants more Facebook Fans and is giving away free prizes to attract more Likes. For a limited time, new Fans of the Austin-based audiologist will be eligible to win a Roku 3 valued at $99. Austin residents can enter the giveaway contest by visiting and liking the Facebook Fan Page located at https://www.facebook.com/AustinHearingServices.
Austin Hearing Services runs a very active Facebook page posting daily humor or tips related to hearing aids or hearing loss and sharing relevant industry news and events. The Facebook prizes are one way of exposing more people to the educational hearing care content being shared there.
About Roku 3
Roku is tiny box that streams movies, TV shows, sports, and more to your TV. Roku delivers the best selection of streaming entertainment from popular premium services like Netflix, Hulu Plus, HBO GO, Spotify and MLB.TV plus many free entertainment options like Crackle, Pandora, Disney and VEVO. Roku 3 features an enhanced remote with built-in headphone jack allowing people with hearing difficulties to plug headphones directly into the remote.
About Dr. Margaret Hutchinson Au.D.
Dr. Hutchinson received her Bachelor of Science (BS) degree in Biological Sciences from Southern Illinois University and a Master of Science (MS) degree in Communications Disorders from the University of Texas at Dallas. She completed her doctoral studies at the University of Texas at Dallas earning a Doctor of Philosophy (PhD) in Human Development and Communications Disorders in 1996. Dr. Hutchinson has multiple publications in the field of audiology and is a frequent conference speaker. She has been cited in Notable Women of Texas and Who's Who In Science and Engineering. The American Academy of Audiology honored Margaret with the Academy's Scholar Award in 2011. She is Board Certified in Audiology and a member of the American Auditory Society, the American Academy of Audiology, the American Speech and Hearing Association, the Academy of Rehabilitative Audiology and the Society for Neuroscience.
About Austin Hearing Services:
Austin Hearing Services has provided hearing aids in Austin TX and its surrounding communities since 1999. The company offers a full range of diagnostic and preventative hearing healthcare professional services, including hearing aid screening, evaluations, hearing aids sales and rehabilitative and preventative counseling. The staff is dedicated to keeping abreast of the latest improvements in technological advancements in the hearing industry and is committed to offering the most current options to patients.
Contact:
Dr. Margaret Hutchinson
http://austinhearingservices.com
Austin Hearing Services
6805 North Capital of Texas Highway #265
Austin, TX 78731
(512) 851-0871