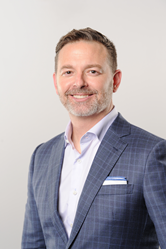 AUSTIN, Texas (PRWEB) August 31, 2020
The respected dental implant specialists at Austin Dental Implant Center offer permanent, full mouth dental implants in Austin, TX with their tooth replacement solution, DIAsmile™. DIAsmile™, patented by Austin Dental Implant Center founder, Dr. Dan Holtzclaw, provides a stable, functional, and attractive tooth replacement for those who suffer from an entire mouth of failing or missing teeth. The implant specialists at Austin Dental Implant Center utilize industry-leading technology, and work closely with each patient to customize the patient's dream smile.
The issues that stem from missing teeth multiply the longer a mouth goes without teeth. Initially, missing teeth can cause issues with a person's diet and appearance, but over time, the problem can also lead to bone loss, shifting of any remaining teeth, and a sunken facial appearance. Because dental implants secure into the jawbone, this stimulates bone growth. Therefore, tooth replacement with full mouth dental implants can refresh a smile and prevent these more permanent issues from occurring.
The DIAsmile™ full mouth dental implant process begins with a complimentary consultation with the actual doctor who will perform the treatment. The doctor performs a clinical examination and uses 3D imaging to get a detailed look at the condition of a patient's teeth, gums, and bone structure. The DIAsmile™ treatment includes sedation, the surgical procedure, and the prosthetic restoration.
"Dr. Holtzclaw himself evaluated things and came up with a plan that was suitable for my situation. A full arch would be much better than any other route we could go," says Travis, an Austin Dental Implant Center patient who received DIAsmile™ full mouth dental implants. "I had both arches done in the same day, so I didn't have to come back for another procedure. It was kind of like taking a nap. And I didn't have much pain in the recovery phase, which was really only a few days."
Austin Dental Implant Center values successful results over dollars earned. Because of this dedication, if additional implants are needed to ensure a secure hold, the doctors will include extra implant posts in the treatment at no additional cost.
The team of doctors on-site at Austin Dental Implant Center includes oral surgeons, periodontists, and highly skilled dental technicians. With this level of experience and dental implant expertise under one roof, patients can receive the entire DIAsmile™ treatment in house instead of traveling to different doctors and offices to complete their smiles. The practice also features an in-house lab, complete with cutting-edge Zirkonzahn™ technology. The Austin Dental Implant Center team uses this technology to fabricate the customized dental bridges placed on top of the implants in the DIAsmile™ procedure.
Those looking for permanent tooth replacement in Austin, TX can connect with the dental implant specialists at Austin Dental Implant Center for a free full mouth dental implant consultation. To schedule an appointment, call 512-375-0050 or visit http://www.austindentalimplantcenter.com.
About the Practice
Austin Dental Implant Center was founded by Dr. Dan Holtzclaw, one of the world's leading authorities on full arch immediately loaded dental implant treatment. Using experience from thousands of dental implant procedures, Dr. Holtzclaw pioneered the DIAsmile™ implant teeth-in-a-day treatment concept, which allows patients to receive a new dental implant smile in just one day. With an in-house laboratory utilizing world-class Zirkonzahn™ technology, staff oral surgeons, staff prosthodontists, and experienced dental technicians, Austin Dental Implant Center is able to provide industry leading dental implant treatment in one convenient location, eliminating the need for patients to travel to multiple offices, as is required with most traditional dental offices. To learn more about the Austin Dental Implant Center advantage visit http://www.austindentalimplantcenter.com or call 512-375-0050.