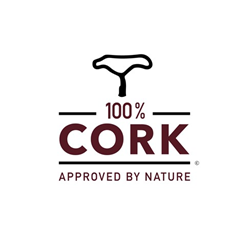 AUSTIN, Texas (PRWEB) November 01, 2021
100% Cork and the Austin Food + Wine Festival, a culinary celebration presented by Food & Wine Magazine and C3 Presents, are excited to announce an environmentally focused partnership to promote the sustainability of natural cork closures at the 10th annual festival on November 5-7.
With a shared interest in addressing the most pressing ecological issues facing the U.S. wine industry today, 100% Cork and the Austin Food + Wine Festival will be implementing a groundbreaking cork recycling initiative across the event, a first for the festival. Drawing on the services of ReCork, North America's largest recycler of corks, the festival will provide recycling bins to consumers, and participating wineries across all events. Following the completion of the festival, ReCork will collect the saved corks and provide the Austin Food + Wine Festival with a carbon sequestration total to showcase the positive impact that cork recycling had on the environment.
"We are always looking for ways that the festival can be more sustainable and this is a great opportunity to not only increase our initiatives but shine a light on the importance of cork and cork recycling," says Katie Dorflinger, Festival Director. "We hope that we will not only have a direct impact by offering this service at Austin Food + Wine but that it educates festival goers so they can make cork recycling an ongoing routine at home."
The tenth annual Austin Food + Wine Festival will feature chefs, restaurants and wine and spirits experts from Texas and across the country. Held in the heart of Austin at Auditorium Shores and the newly refurbished Republic Square Park, festival highlights include the return of Friday night's Grillin' and Chillin' hands-on, interactive dinner party hosted by chef Tim Love; fan favorite Rock Your Taco competition on Saturday night; engaging cooking demonstrations and conversations; pitmasters and chefs cooking over interactive Fire Pits; samples of signature dishes from Texas chefs and restaurants; dynamic wine, beer and cocktail tastings; live music; book signings; and much more.
100% Cork will support the Austin Food + Wine Festival's sustainability efforts with on-site education to help wine lovers learn about the incredible carbon sequestration properties of cork forests, cork closures, and cork as a material in general. Cork is a perfect balance between environmental preservation and sustainable development. It's harvested without damaging or cutting down cork oak trees, which live for over 200 years. The cork oak forest is one of the 36 biodiversity hotspots, and can retain 14,000,000 tons of CO2 per year. It is estimated that for every ton of cork produced, cork oak forests capture up to 73 tons of CO2. As a renewable and natural product, cork can be recycled to produce a variety of everyday products, and is integral to the continued retention of CO2.
"We are excited to be partnering with the Austin Food + Wine Festival to launch this groundbreaking cork recycling initiative, and are proud to support the festival's mission of fostering awareness and innovation in its food and wine communities," noted Joao Rui Ferreira, vice-president of The Portuguese Cork Association (APCOR). "By implementing cork recycling across the culinary festival, we can educate the community about cork's positive environmental impacts and sustainability as a natural product."
In 2021, 100% Cork launched a new integrated communications campaign to promote the environmental benefits of cork, which continues to be the market leader for the premium wine market in the U.S. Natural cork closures have a negative carbon footprint when used to seal wines bottled in glass containers according to recent studies conducted by three of the world's largest auditing companies. A single stopper has a balance of up to - 309 grams of CO2; numbers for sparkling wine stoppers go even higher at up to - 589 grams.
Working with ReCork, 100% Cork will help wine lovers around the country learn about the full life cycle of cork closures once they are pulled from a bottle, and highlight the small, but highly impactful ways that wine drinkers can become climate activists through the simple process of recycling cork, starting with this recycling initiative at the Austin Food + Wine Festival in November.
About 100% Cork
100% Cork is an educational communications campaign about wine cork stoppers. The mission of the campaign is to provide the wine industry and consumers with the latest information and research on the benefits of natural cork. The campaign was established by the Portuguese Cork Association (APCOR) with support from the Cork Quality Council to increase awareness of the unique qualities and sustainability of natural cork.
About APCOR
Associação Portuguesa da Cortiça (APCOR) exists to represent and promote the Portuguese cork industry and its products. APCOR is the employers' association of national scope, created in 1956 and is based in Santa Maria de Lamas, at the heart of the cork industry around 30 kilometers from Porto, Portugal's second largest city. Membership of the association is open to all companies operating in the fields of production, marketing or export of cork products. The organization advocates on behalf of the Portuguese cork industry worldwide and is the driving force of an industry based on tradition, innovation and sustainability.
Austin Food + Wine Festival
Presented by FOOD & WINE Magazine and C3 Presents, Austin Food + Wine Festival is proud to be the benefactor of the Austin Food & Wine Alliance, a non-profit dedicated to fostering awareness and innovation in the Central Texas food and wine community through grants, educational programming and events. To date, Austin Food + Wine Festival has contributed over $1.1 million to the Alliance. C3 Presents is the Austin-based event company that produces Lollapalooza in Chicago's Grant Park, and Austin City Limits Music Festival in Austin's Zilker Park. For more information, please visit http://www.austinfoodandwinefestival.com.
About ReCORK
ReCORK™ creates high-performance, carbon-negative composite materials and components using natural recycled cork. ReCORK™ was launched as a natural wine cork recycling program in 2008 by Canadian footwear company SOLE™. It has since become the largest program of its kind in North America, with an R&D team dedicated to innovation around the cork recycling process. ReCORK's proprietary material, ReCORK™ Recycled Cork, redefines what's possible using cork, offering a natural, sustainable, versatile alternative to foams and plastics derived from fossil fuels. ReCORK's mission is to make petroleum-based foams and plastics obsolete. Learn more at recork.com.