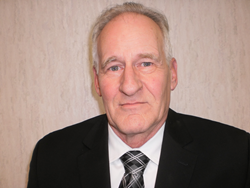 During the campaign, Duterte pledged to set up a 'revolutionary government' and ignore the Human Rights Commission.
Kansas City, MO (PRWEB) May 25, 2016
According to a May 18, 2016, Wall Street Daily article, the recent election of nationalist Rodrigo Duterte as president of the Philippines "bodes well for the country." However, according to attorney James W. Austin, a leading legal authority on U.S.-Philippine immigration issues, if Duterte makes good on his campaign promises, the number of Filipinos seeking asylum in the United States could rise.
"During the campaign, Duterte pledged to set up a 'revolutionary government' and ignore the Human Rights Commission," said Austin, who was in Manila for the election.
According to a May 9, 2016, AP article on Yahoo! News, Duterte pledged to kill suspected criminals and end crime within six months. Although U.S. asylum law does not protect foreign criminals, it may protect people wrongfully targeted by their own government. Because of this, and president-elect Duterte's campaign promises, Austin, who has a blog focusing specifically on Philippine-U.S. immigration issues, believes more Filipinos will seek asylum in America, as the U.S. is a close ally of the Philippines and has historically been the country of choice for Filipinos fleeing injustice. Even the country's outgoing president, Benigno Aquino III, spent his youth as an asylee in the United States.
"However, the Duterte victory was gained only with a 39% plurality of the popular vote," said Austin. "Without a strong mandate, ruling by edict will be difficult."
About James W. Austin, Austin & Ferguson, LLC
James W. Austin represents the immigration interests of reputable companies around the United States. Since 1991, he has practiced immigration law exclusively. Mr. Austin is also an adjunct professor of immigration law at the University of Missouri, Kansas City. For more information, please call (816) 356-7100. The law office is located at 4240 Blue Ridge Blvd., Suite 315, Kansas City, MO 64133.
About the NALA™
The NALA offers small and medium-sized businesses effective ways to reach customers through new media. As a single-agency source, the NALA helps businesses flourish in their local community. The NALA's mission is to promote a business' relevant and newsworthy events and achievements, both online and through traditional media. For media inquiries, please call 805.650.6121, ext. 361.