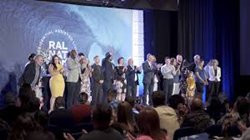 "The $16 billion revenue-generating assisted living industry requires the education, support, connections, and the opportunity. Over 600 owners, operators, investors, and vendors will get the resources and retreat needed for continued success."
TEMPE, Ariz. (PRWEB) March 18, 2021
RAL NAT CON – September 31st – October 2nd, 2021, will mark the 5th annual 3-day power-packed Residential Assisted Living National Convention. The $16 billion revenue-generating assisted living industry requires education, support, connections, and opportunity. Over 600 owners, operators, investors, and vendors will get the resources and retreat needed for continued success. Visit http://www.RALNATCON.com to view the bios of other top-notch speakers prepared to present.
DR. GARY CHAPMAN CHANGES THE WORKPLACE CLIMATE
One of the keynote speakers for 2021 is a New York Times bestselling author Dr. Gary Chapman, best known for "The 5 Love Languages," selling over twelve million copies. Chapman is strengthening millions of relationships. During the 3-day convention, he will show industry leaders how to use his technique to build bigger and better businesses. In his #1 New York Times bestseller, "The 5 Love Languages," Dr. Gary Chapman presents a simple truth: relationships grow better when we understand each other. Everyone gives and receives love differently, and Chapman teaches professionals how to use this strategy in the workplace and helps individuals start growing closer professionally.