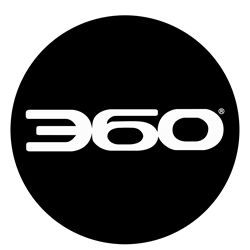 MADISON, Conn. (PRWEB) October 13, 2020
Laura J. Wellington, Author and Founder of THREAD MB, has contributed a rare article to 360 Magazine explaining her take on Socialism and placing the coupling of Warren Buffet and Mao Tse-tong at the center. Not known to pen articles for many outside sites, Wellington chose to share her views on the matter with 360 Magazine due to the resource's inclusive philosophy.
The article can be read here - The Intersection Between Chairman Warren Buffet And Chairman Mao Tse-tong: The Extreme Capitalism Hidden Deep Within Socialism
The article shares a unique perspective regarding the Socialist movement expanding across the United States from an immigrant's viewpoint. It was initiated by a chance meeting between Wellington and a Spanish speaking immigrant, now U.S. citizen. Mao Tse-tong's Little Red Book is cited in the article.
"This man challenged me to think, grow in my understanding of the origins of Socialism and its linkage to Communism. So I did. Then I remembered a few comments Warren Buffet had said regarding Socialism. They took on a whole new meaning," said Wellington, whose own book "Be Careful What You Wish For" will release in late October 2020. Buffet hasn't been shy in sharing his own concerns regarding Socialism and how the adoption of the practice would impact the economic health and welfare of our nation.
A critical talking point in the upcoming Presidential election, Wellington raises numerous questions that continue to go unanswered on the matter. "Before the final voting takes place on November 3rd, this topic needs to be addressed clearly by both candidates in my opinion. There is too much at stake for the American people to accept any less. Our future and peace of mind depend on these answers."
For press-related requests and interviews, email ljwelli@gmail.com or call (201) 478-0190 or vaughn@the360mag.com