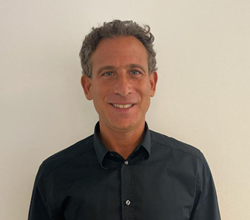 The Secure Act was the most important piece of retirement Legislation in over ten years and it has significantly impacted the Solo 401(k).
NEW YORK (PRWEB) March 04, 2020
Adam Bergman, tax attorney and founder of the fastest growing self-directed retirement provider in the country (IRA Financial), is proud to announce the updated release of his widely popular book, "Going Solo: America's Best Kept Retirement Secret for the Self-Employed."
The book Going Solo discusses in detail the IRS approved Solo 401(k) Plan and how it is quickly gained popularity among the self-employed, sole proprietors and small business owners with no full-time employees.
The book was written to help self-employed individuals and small business owners better prepare themselves for retirement by understanding the many advantages of establishing a Solo 401(k) Plan. The third updated version of the book includes new plan contribution numbers for the 2020 taxable year, as well as updated required minimum distribution rules based on the 2019 Secure Act.
"The Secure Act was the most important piece of retirement Legislation in over ten years," said Bergman, author of Going Solo. "Both the 401(k) and Solo 401(k) will have significant changes in 2020."
The Setting Every Community Up for Retirement Enhancement (SECURE Act), was signed by President Trump in December 2019 and became a law Jan. 1. The SECURE Act significantly modified the required minimum distribution rules from age of 70 1/2 to 72. In addition, the new solo 401(k) plan maximum contributions increased from $56,000 to $57,000 for individuals under age 50, and $62,000 to $63,500 for plan participants over the age of 50.
Adam Bergman has written seven books on the topic of self-directed retirement plans, including "How to Use Retirement Funds to Purchase Cryptocurrencies," "Turning Retirement Funds into Start-Up Dreams," and "Solo 401(k) Plan in a Nutshell."
Prior to joining the IRA Financial Group, LLC, Mr. Bergman worked as a tax and ERISA attorney at White & Case LLP, Dewey LeBoeuf LLP, and Thelen LLP, three of the most prominent corporate law firms in the world. Throughout his career, Mr. Bergman has advised thousands of clients on a wide range of tax and ERISA matters involving limited liability companies and retirement plans.
His company, IRA Financial, is the market's fastest growing provider of self-directed retirement plans and has helped over 16,000 clients use their retirement funds to invest in alternative assets, such as real estate.
To learn more about the IRA Financial Group, visit their website at http://www.irafinancialgroup.com or call 800-472-0646.