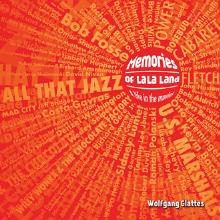 LOS ANGELES (PRWEB) January 25, 2019
Encouraged by his peers who loved his tales of Hollywood, Wolfgang Glattes has written a book telling colorful stories from working in the film industry. In his fun-filled debut book, "Memories of La La Land: A life in the movies" (published by Archway Press), he delivers an intimate insider account of the 40-plus feature films he's worked on. The book is available for purchase at: https://www.amazon.com/Memories-Land-Movies-Wolfgang-Glattes/dp/1480868221.
"There's no business like show business and people love it," the author says, adding: "I hope the book is an entertaining, informative read for movie lovers and historians alike."
The book takes the readers behind the camera and unveils the secrets of making major motion pictures. It features well-known actors, directors and crew members, who readers may not have heard of before. Some of the films the author has worked on include the original "Willy Wonka and the Chocolate Factory," "Cabaret," "All that Jazz," "Fletch" and "U.S. Marshals." Glattes worked alongside such legendary directors as Bob Fosse, Robert Benton, Sidney Lumet, Costa-Gavras, Bob Aldrich, Otto Preminger, John Huston and Roman Polanski. He also worked with stars like Sir Lawrence Olivier, Meryl Streep, Dustin Hoffman, John Travolta, Jane Fonda, Bruce Willis, Robert Redford, Elizabeth Taylor, Richard Burton and Johnny Depp.
Glattes hopes that his book exposes readers to "the human side behind all the sometimes phony glitter and sparkle of show business."
"Memories of La La Land"
By Wolfgang Glattes
Hardcover | 10 x 10 in | 272 pages | ISBN 9781480868229
Available at Amazon and Barnes & Noble
About the Author
Wolfgang Glattes was born on Germany's North Sea Shore just before World War II. After graduating from high school he moved to Munich to study architecture at Munich Technical University. He also studied industrial design in Sweden and Paris, but it was the movie business that brought the turning point in Glattes' career. He has worked on over 40 feature films in his more than 40 years in the film industry. He was producer on "U. S. Marshals," "Power" and "All that Jazz," among others. Glattes is an active member of the Academy of Motion Picture Arts and Sciences and lives in Los Angeles with his wife Kathryn.