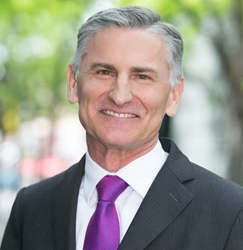 SCOTTSDALE, Ariz. (PRWEB) November 29, 2018
TTI Success Insights announced Ron Price, speaker, author and founder/CEO of Price Associates, will be a featured speaker at TTISICON, an annual talent management conference in Phoenix.
Author of the highly successful "The Complete Leader" and "Creating Influence," Price has traveled more than 2 million miles and given more than 2,000 speeches in 15 countries where he's helped leaders grow and change their worlds. Known for his creative and systematic thinking, business versatility and practical optimism, he has served in almost every level of executive management over the past 45 years.
At TTISICON, Price will discuss how people are not an organization's problem, instead, they are its greatest resource and should be viewed and treated accordingly.
"Ron has been setting the standard in the executive businesses coaching realm for years," said Candice Frazer, vice president of marketing at TTI Success Insights. "His decades of experience results in a laser-focused message that is insightful, easy to comprehend and extremely powerful."
TTISICON is a conference that brings together the brightest minds in the talent management industry. Open to the general public for the first time this year, TTISICON is the place to gain insights, connect with other like-minded individuals and to become inspired to maximize the potential of an organization's workforce. The event takes place on Friday, Jan. 11, 2019 at The JW Marriott Desert Ridge.
Price will share the stage with several globally recognized experts such as Frans Johansson, Molly Fletcher, Brian Mohr and Brent Patmos, who will create a story arc that speaks to transforming the way organizations think about success - through people. To register and learn more about the event, visit http://www.ttisicon.com.
-
About TTI Success Insights
TTI Success Insights reveals human potential by expanding the awareness of self, others and organizations. Diving deeper than DISC, TTI SI provides professionals solutions to hire, engage and develop the right people and build strong teams. To learn more, visit ttisuccessinsights.com.