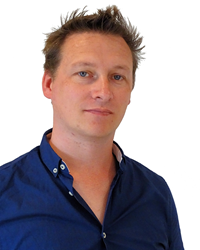 The sleep stories I create focus on giving the listener an experience through sensory descriptions which engage their imagination and stimulates the onset of natural sleep. They have something to focus on other than their thoughts and worries, enabling them to physically and mentally relax and sleep
CHICHESTER, England (PRWEB) July 16, 2020
During the current global pandemic people have been experiencing increased stress, anxiety and worry and a break in their usual daily routines. This has been having a profound impact on their sleep habits, with people worrying about work, money and the health of themselves and their loved ones. People have been more likely to struggle to shut off racing thoughts to fall asleep and for many, they have lost their sleep/wake routine, so have been turning to sleep stories on apps and YouTube channels like Dan Jones Hypnosis - Guided Sleep Meditations for help.
"During these hard times of pandemic, your stories are a blessing." commented one YouTube viewer of Dan Jones sleep stories, Ginger Holt.
Dan has been creating sleep meditation sleep stories since 2000. He started out creating stories to help autistic and ADHD children and children with emotional and behavioural challenges in care homes to sleep, then in 2007, started posting sleep stories for children and grownups on YouTube.
Dan says: "It is interesting, until a couple of years ago adults would ask me to make them sleep stories, but they didn't want anyone to know they listened to bedtime stories, they were embarrassed about others finding out and would often say 'bedtime stories are what children listen to, not adults', now, it seems to be more acceptable."
Being autistic, Dan has found aspects of the current pandemic challenging, from changes of routine, to the increased uncertainty in everyday life. Focusing on his YouTube channel, maintaining a regular routine and helping others has not only helped his mental health and wellbeing, but also helped many people around the world to reduce stress, worry and anxiety and to find the much-needed sleep they have been seeking.
"The pandemic has really disturbed my sleep." Another of Dan's YouTube viewers, Hibah Sayed, comments, "Trying to sleep has been met with a lot of anxiety and racing thoughts. But your sleep stories have been helping SO much."
Dan adds: "Sleep is so important and so easily disrupted. The sleep stories I create focus on giving the listener an experience through sensory descriptions which engage their imagination and stimulates the onset of natural sleep. They have something to focus on other than their thoughts and worries, enabling them to physically and mentally relax and sleep. All of my sleep stories are original, often created during my weekly live sleep story creation sessions with the ideas suggested by viewers. They contain therapeutic metaphors to help with worry, stress and anxiety to continue the benefits for the listener in their daily life."
In this time of global uncertainty, people are searching for healthy ways to maintain physical and psychological wellbeing, whether this is through exercise, learning new skills, talking with friends and loved ones, or turning to meditation and sleep stories.
Dan offers more than 200 sleep stories for grownups on his Dan Jones Hypnosis – Guided Sleep Meditations YouTube Channel, adding new stories every week. These can be listened to for free and has over 150 sleep stories for grownups also available on streaming services like Spotify, Amazon Music, SoundCloud and Apple Music. The 15-90-minute-long sleep stories span a wide range of topics from fantasy, fairy-tale and science-fiction stories, to stories of love, traveling and adventure. There are even stories from the perspectives of cats, dogs and other animals and stories with and without background music and sound effects.