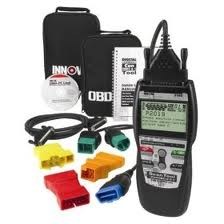 OBD II is the technology that is most commonly used to detect error codes transmitted by ECM or TCU modules.
Atlanta, GA (PRWEB) August 09, 2013
The expense of automotive repairs is one factor that causes some vehicle owners to pursue DIY vehicle diagnostics. The GotEngines.com company recently published its auto scan tool for consumers to understand the types of units that are available. This company has updated this content to include auto diagnostic tool unpublished discounts at http://www.gotengines.com/blog/reviews/obdii-scanner-reviews-obd-2-scanner-diagnostic-code-reader.
"OBD II is the technology that is most commonly used to detect error codes transmitted by ECM or TCU modules," said a source from the Got Engines company.
Scanners are now manufactured and marketed directly to consumers as a cost reduction measure for automobile owners who are now performing their own diagnostics.
The published guide online makes a complete review of all scanning types that are currently listed by major retailers online.
The pros and cons of each unit is accurately described and is one source that can be useful when researching an on-board diagnostic tool to diagnose car trouble.
The unpublished discounts that are included with the series of published information gives consumers the ability to save money when selecting the best OBD2 scanners available online. Third party links and coupon codes when required can be found inside of this new guide.
The engine selling business that helped the GotEngines.com company to grow since its launch in 2007 has performed exceptionally well this year. New marketing methods are now used to reach buyers not currently using the features on the company website.
Video marketing and other news syndication is now in use by company management to bring company pricing and other incentives directly to buyers of auto parts, engines and other accessories online.
About GotEngines.com
The GotEngines.com company earned its domestic retailer reputation by selling discounted automotive replacement engines to consumers online. This company now provides published discounts and reviews for many top products that are sold in the automotive industry. The GotEngines.com company website now features reviews, strategies and tips that can be used when consumers make purchases online. The engine selling side of this company remains one of the largest resources that can be researched easily on the Internet to find preowned auto engines with low mileage.