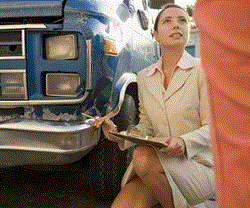 The auto repair insurance policies that are currently quoted using the tool we're providing online offers anonymous research to vehicle owners
Green Bay, WI (PRWEB) December 26, 2013
Rising repair costs to fix motor vehicles is one of the reasons for the creation of the new auto repair insurance companies quotation system built by the Auto Pros company. This company is giving back to the American public by allowing online research to locate repair protection policies at http://autoprosusa.com/insurance.
The development of this automated tool now actively used on the company website is expected to remove any research that a driver used to complete when comparing insurer policies. The repair companies that are underwriting additional protection policies for drivers specialize in gap insurance plans.
One issue that confronts vehicle owners who are involved in an automobile accident is the payout of dollars when liability plans are exceeded. Some coverage that insurers provide does not cover all repair costs for owners of vehicles. These costs are usually paid out of pocket in addition to deductibles.
"The auto repair insurance policies that are currently quoted using the tool we're providing online offers anonymous research to vehicle owners," said a source from the AutoProsUSA.com company.
Drivers receive immediate access to the open locator system by entering a city zip code to provide the most accurate match for repair agencies. There is no data exchange when using the system to provide extra security for any motor vehicle owner not used to using online quotation tools to view pricing.
"The goal of linking drivers to repair insurance agencies is to reduce or eliminate the actual out of pocket expenses that drivers often pay when standard insurance policies fall short of full coverage," the source added.
The Auto Pros USA development of research tools online is a continued process first started in the 2012 year. This company created its junkyard locator service to connect used and aftermarket parts with car owners. The insurance repair policies locator is combined with the research tool to find companies providing aftermarket warranties online.
This aftermarket tool is accessible at http://autoprosusa.com/auto-warranty. This can be used for an additional source of vehicle protection for auto owners interested in securing coverage for more costly repairs that involve engines, transmissions or electronic control modules
About AutoProsUSA.com
The AutoProsUSA.com company offers insurance company quotations and other services direct from its website online. This company has employed a dedicated team of auto specialists currently offering support by toll-free telephone number and systems designed for online contact. The AutoProsUSA.com company research tools added in 2013 online are capable of presenting auto parts quotes and other prices that company partners offer to the general public. The partners found in the company database systems are added and changed as needed to increase the amount of auto services consumers can access.