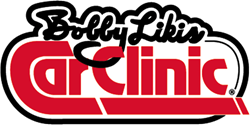 "...the truth is that E10 adds octane to the fuel - giving your boat more power - and can be safely used in all marine engines." -Vernon Barfield
(PRWEB) April 17, 2015
Bobby Likis, automotive expert and host of nationally syndicated car-talk program "Bobby Likis Car Clinic," will share the mic with Vernon Barfield, boating expert and owner of the champion Predator boat racing team, on Car Clinic's live globalcast on Saturday, April 18, 2015 at 10:41a ET.
Barfield, former Technical Chairman and Vice President of the National Boat Racing Association (NBRA), began racing in 1990 and drove for several sponsors before starting the Predator race team in 1996. The Predator race team won their first two championships in 1996 in Orlando, FL and also set a standing national speed record in Pineville, LA in 2005 in the D hydro class.
Based on the results of over 35 national championships and his experience as Technical Chairman of NBRA, Barfield will speak to the power, performance, benefits and safety of using E10 (10% ethanol) in boats, dipelling the myths that E10 degrades quicker than pure gasoline and harms marine engines.
Reflects Barfield, "I want all Car Clinic listeners and boaters everywhere to know that I have been racing on E10 for years now and have had no problems at all running on an up to 10 percent ethanol blend in my engines. There is a lot of misinformation circulating out there trying to scare boaters, but the truth is that E10 adds octane to the fuel - giving your boat more power - and can be safely used in all marine engines."
Likis adds, "Boating season is here, so it's the perfect time for boaters and boat racers to toss overboard the myths about E10 in marine engines and to capitalize on the E10's advantages. The proof is in the championships."
To view Barfields's interview in its entirety, visit WatchBobbyLive.com on Saturday, April 18 at 10:41a ET.
About Bobby Likis Car Clinic and the Car Clinic Network:
Bobby Likis Car Clinic is the largest car-talk program/network on commercial radio, multiple web audiocasts, live video streaming webcast, podcasts (including iTunes), iPhone, chat room, YouTube, Facebook, Twitter, American Forces Radio Network & television. Car Clinic can be heard and seen in high-definition video on Saturdays, 10a-12n ET, live at WatchBobbyLive.com, on Facebook.com/BobbyLikis and on YouTube.com/BobbyLikis. Host Bobby Likis is the only car-talk host on commercial multi-media platforms named for five consecutive years to the "Talkers 250," the prestigious list of the top 250 talk-show hosts in America. Likis also owns and operates a 15,000sf automotive service center, whose awards include "Best Automotive Service Shop," "Best Oil Change," and most recently, "Best Reputation in Automotive Service."
About National Boat Racing Association:
The purpose of the National Boat Racing Association is to, actively promote the sport of stock and modified outboard hydroplane and runabout racing by encouraging and advancing safety, increasing the awareness of the sport and expanding its competition.