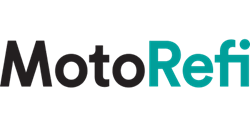 "...Opening up a new frontier that merges fintech and insurtech."
WASHINGTON (PRWEB) October 26, 2021
Auto refinance platform MotoRefi this week unveiled its plans for a new offering that combines auto financing with insurance. The announcement was made live via a keynote presentation Monday at the 2021 Money 20/20 conference in Las Vegas.
MotoRefi will work directly with insurance carriers to provide a range of different plan options to consumers. The announcement is a part of the company's vision to unlock a new frontier of automotive fintech. MotoRefi believes that this two-for-one experience will deliver unprecedented convenience and multiply savings for consumers in a single platform.
While the concept of horizontal bundling in insurance, such as home and auto, is well established, MotoRefi has built a new framework of "vertical bundling" for auto refinance and auto insurance.
"We are proud to announce the addition of auto insurance to complement our existing auto refinancing product, opening up a new frontier that merges fintech and insurtech," said Kevin Bennett, CEO of MotoRefi. "Combining two of the largest expenses associated with car ownership into a single, easy shopping experience, creates a first-of-its-kind money-saving opportunity for consumers."
The company is already partnering with one national insurance carrier to help consumers save money across their car loans and insurance. In early 2022, MotoRefi will expand its offering via multiple carrier partners within the MotoRefi platform.
…
About MotoRefi
MotoRefi believes refinancing your auto loan should be a simple, transparent process. Through our partnerships with trusted lenders, like credit unions and community banks, we bring customers great rates and lower monthly payments, ultimately saving customers an average of over $100 per month on their car payments. MotoRefi, incubated by QED Investors, is backed by Goldman Sachs, Moderne Ventures, Accomplice, Link Ventures, Motley Fool Ventures, CMFG Ventures, FireBolt Ventures, Gaingels, and others.