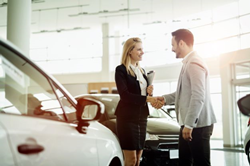 CHATTANOOGA, Tenn. (PRWEB) January 30, 2023
There is great piece of news for the car shoppers in Chattanooga, Tennessee, who are struggling to find the right finance package for their used car purchase. Auto Simple, a Buy Here Pay Here automotive dealership that sells pre-owned vehicles of different body types such as sedans, SUVs, pickup trucks and pickup trucks, now offers online pre-approval for used car loans in the area.
The in-house financing services offered at Auto Simple enable them to provide online pre-approval for auto loan applications for most of their customers irrespective of their credit scores. To get started with the process, interested parties must fill out a simple and secure online application form available on the dealership website. Once the basic personal details, employment information and preferred downpayment amount are entered, the applicant can hit submit. All the personally verifiable information collected through this application will be secure and the applicant will be informed about the approval status and what steps need to be taken next by a member of the finance team promptly.
Prospective car buyers are encouraged to visit the Auto Simple dealership located at 2263 Encompass Drive, Chattanooga, Tennessee, 37421. For any further information requests or inquiries, drivers can also reach out to the friendly and professional customer service team by dialing 423-551-3600.