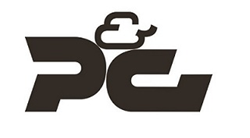 Los Angeles, CA (PRWEB) May 31, 2017
PG Auto Glass announces that it is now offering complimentary mobile auto glass replacement and repair services. Auto glass damage can happen in many ways and can cause problems related to safety and legality. Prompt repairs are recommended for this reason, but some vehicle owners postpone this task because of the time and inconvenience involved. With mobile repair and replacement services, vehicle owners can have their auto glass fixed on their schedule at their home or workplace. Having these services performed by PG Auto glass also brings other benefits related to quality and dependability.
When auto glass is in good condition, it performs a few important functions. If a rollover accident occurs, the glass provides structural support to help keep the vehicle from collapsing on occupants. Auto glass also keeps outside weather and temperatures from affecting the comfort of those inside. Unfortunately, even minor glass damage can quickly spread if neglected, potentially causing more problems for the vehicle owner and increasing the cost of repairs. Mobile auto glass repair and replacement services let customers resolve the damage without interrupting their day.
Auto glass repair or replacement may be recommended based on the extent of the damage. When damage is minor, such as in cases of small, non-penetrating cracks, repairs may be possible. This involves using a special tool to remove the air from the crack and fill it with a clear resin, which is then cured. While this offers structural restoration, it does leave the crack visible. Cracks that are larger, penetrating, or located near the edge of a window often require replacement. To replace the glass, a technician must remove the entire damaged window and put new glass in its place. PG Auto Glass uses only OE glass for replacement, ensuring the best fit and durability.
PG Auto Glass offers professional auto glass replacement and repair services to vehicle owners throughout the Los Angeles and San Fernando Valley area, including Beverly Hills and Thousand Oaks. In addition to repairing and replacing auto glass in passenger vehicles, the company can replace glass in buses and other municipal vehicles. PG Auto Glass offers a lifetime warranty on all of its services.