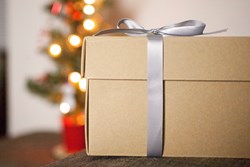 It is easy to protect your vehicle, whether in the driveway or the mall parking lot, by following a few simple steps this season.
Longwood, Florida (PRWEB) November 15, 2013
The Holiday Shopping Season is just weeks away and Longwood, Florida Insurance Agency, Teachers Insurance Specialists, offers tips to help consumers reduce the amount of car insurance claims by providing the following 10 holiday shopping tips. "It is easy to protect your vehicle, whether in the driveway or the mall parking lot, by following a few simple steps this season," says Simone Baldwin, owner/operator of Teachers Insurance Specialists.

Avoid peak hours/times. Reduce the risk of a fender bender by avoiding the peak shopping times that happen during evenings and weekends.
Do not text or talk on the phone while parking. This increases the risk of a parking lot accident, whether with another car or worse, a pedestrian. Make sure to keep music and any distractions at bay.
Don't argue over a parking space. Don't race to get an open space. Parking lots are filled with other shoppers crossing between cars and a higher amount of car traffic. If you arrive at a space that another person "claims," even if first in line, it is not worth the stress of an argument or accident. Be courteous and look for another.
Lock your doors. While this is considered a no-brainer, it is easy to forget to lock your doors and close all windows in the rush of holiday shopping.
Keep valuables out of view. Don't let a GPS or phone tempt potential thieves. Though gadgets might be small, they are still visible. Take time to lock electronics and other valuables in the glove compartment, and place shopping bags in the trunk.
Park in a well-lit area. Parking your car under a light in a parking lot can help keep you and your valuables safe.
Don't purchase more than you can carry. Consumers that are loaded down with bags and packages while walking to their car are easy targets. Condense packages so consumers don't bring attention to themselves. If you need assistance, request a security guard escort.
Check your surroundings. Personal belongings are important, but personal safety is even more so. Check around you, and in front of, under, and inside your car when returning from a shopping trip.
Don't linger. Get into the car, lock the doors and leave immediately. Criminals target on shoppers who sit in their cars to talk on the phone or look through their shopping bags.
Keep current. Make sure your auto insurance coverage is up-to-date so you can be protected in case of an unfortunate theft or damage.
According to the FBI, nearly 400,000 burglaries occur between November and December. Don't be a victim during this holiday shopping season. Practice good car safety while out and about and enjoy the festive atmosphere.
Teachers Insurance Specialists offers car insurance, motorcycle insurance, RV insurance, as well as home insurance and life insurance products. The insurance agents also offer various discounts to car and home owners.
Teachers Insurance Specialists is located at 2917 West State Road 434, Suite 101 in Longwood, Florida 32779 about 30 minutes east of Downtown Orlando.
Florida residents are encouraged to visit Teachers Insurance Specialists online at http://www.carinsurancefloridaspecialists.com for free quotes for auto, home and life insurance. You can also reach Simone Baldwin and her insurance agents at 407-622-6634 to receive an insurance quote over the phone.