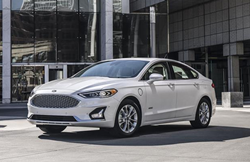 FARMINGTON, N.M. (PRWEB) July 09, 2019
AutoMax knows that most used-vehicle shoppers are looking for the best deal around. That is why it is currently promoting its inventory of used cars under $10,000.
Drivers in the Farmington area who would like to purchase an affordable used car are encouraged to check out AutoMax Truck and Car Center to find what they are looking for. The AutoMax inventory can also be found on its website, 4automax.com. To find used car deals under $10,000, potential customers can use the Buy drop-down menu at the top of the site to set the price range from $5,000 to $10,000.
Other site features include the ability to filter vehicles based on body style, fuel economy, drive train, and other features. Customers can also use the site to apply for credit approval. By clicking on Finance, customers will find a form to fill out to get financing information. After they submit the form, the dealership will get back to them with their options. Another website function is the Specials tab, which can show customers the promoted deals for that day. The specials change regularly and may include deals under $10,000, although the price does range. Lastly, there are options to "Find My Car" and sell your current vehicle to the dealership. The "Find My Car" page has a form to fill out with details about the specific vehicle a customer is looking for.
Any inquiries can be put to the dealership's sales team. The sales team can be reached by phone at (505) 436-3869. They can also be visited in person during business hours.