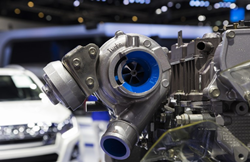 FARMINGTON, N.M. (PRWEB) November 25, 2020
Diesel-powered consumer automobiles are not very common, but they are most commonly found as larger pickup trucks today. Almost every major large truck manufacturer either produces or used to produce a diesel-fueled model somewhere in their lineup. Some of these models are available now at Automax Truck and Car Center in Farmington, New Mexico.
One such model is a 2019 Ram 2500 Big Horn 4WD. This model is white and has a Cummins 6.7L I6 Turbodiesel engine. It is currently selling for $50,201 with an accumulated mileage of just less than 35,000 miles.
Another similar model is a 2019 Ram 2500 Big Horn 4WD with the same 6.7L Turbodiesel engine. This model has 31,046 miles on it and is being sold for $54,778. This model is also painted white and has a long cab.
There is another Ram 2500 model available but is instead part of the 2016 model year. The trim is the western-themed Laramie and it is built with the same Cummins engine in the Ram trucks above. This model has 4WD and an accumulated 54,553 miles on it. It is listed with a price of $56,885. Silver paint characterizes the exterior of this model.
One more diesel-powered truck is available, but it is not a Ram truck. Instead, the last diesel truck is a Ford F-350SD. This model belongs to the XLT trim. Powering this model is a 6.7L V8 DI Turbodiesel engine and a 4WD system. This model has traveled just over 31,000 miles and is priced at $68,625. Like most of the Ram models above, this Ford is painted white.
Shoppers interested in learning more about any of these models or about the pros and cons of driving a diesel-powered vehicle should contact the sales staff at Automax Truck and Car Center. The sales staff can be reached through the chat function on the website, on-site at 5220 East Main Street, Farmington, New Mexico, 87402 during business hours or over the phone at 855-301-8633.