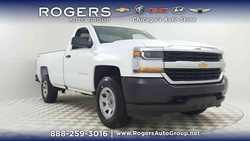 DALLAS (PRWEB) October 26, 2018
Dallas, TX. For decades, Automotive dealers have been struggling with the increased demand for high quality pictures, interactive media and augmented reality, all while being able to publish them on as many websites as fast as possible within the constraints of tight budget and limited resources.
EZ360 changed the landscape by creating the world first automated system that captures, produces such media and publishing it online instantly along with points of interest, branding and marketing incentives. Because the system uploads and processes the media automatically, it performs in less than half the time it takes to do it manually and eliminates the need for a dedicated photographer (or a 3rd party contractor). Dealer's who are using EZ360 enjoy the benefits of better, faster AND cheaper operation.
"When EZ360 claimed that they can provide us an automated, enclosed photo studio with heavy duty turntable, high intensity LED lighting system, full sets of cameras and electronic equipment and apps that will also reduce the overall cost of the picture taking operation, we were skeptical" says Mark Rinaldi the VP of Operation of Rogers automotive of Chicago. "Today, after more than a year of operation, I must admit that EZ360 exceeded my expectations - not only the quality of pictures, but our online presentation also includes an attention grabbing exterior spin, mobile ready interior 360 view, points of interests and branding material. We stand way above the competition!".
"Since EZ360's automated process is so simple to use, we eliminated the photography process and combined it with the detailing operation. This reduced the time to market by three days, and saved me over $ 2,000 a month. From a pure ROI prospective, EZ360 is one of the best investments we've made!"
"We have been serving the Automotive industry for over 15 years and for many years struggled with the complex, time consuming and error prone process of distributing pictures and rich media to multiple websites providers and lead providers. Those processes are not only time consuming, taking 24-48 hrs to complete, but significantly reduce the quality of the presentation because of the lower picture size, conversion and compressing methods that the providers are using" says Israel (Izzy) Alpert the founder and CEO of EZ360 "It took us several years of R&D to develop smart apps, cloud based processing software, a blazing fast non-SQL database, and a smart media layer that delivers the presentation to the consumers instantly. When we started providing a built-in-place photo studio with turntable, advanced lighting system and computerized control center, we become the only provider in the world of a fully integrated, wall-to-wall solution for capturing and publishing media for automotive dealers. Our clients are often surprised to learn that our automated photo studio costs significantly less that the manual version offered by our competitors!"
"EZ360 totally revolutionized my operation" says Jason Street, the Shop Manager of Rogers automotive. "As soon as my guy finishes detailing the vehicle, he drives it into the photo studio, punches in the stock number and hits 'Go'. The turntable than rotates the vehicle around while the cameras capture high definition pictures and video. A few more details shots and done! The entire process takes less than ten minutes and system publishes the pictures and media on all of our websites before my guy can even drive it out of the photo studio. At first, it felt like magic but Izzy keeps developing new features that simplify the operation and reduce the efforts on a regular basis".
"From my point of view, the real time, centralized publication and customized branding through Amazon's cloud system and iContent is the most significant value EZ360 brings to the table" says Ariana Rodriguez, the eCommerce and marketing director of Rogers Automotive. "No more chasing data feeds, conflicting protocols and numerous website providers. EZ360 does the work for us and I manage a unified branding and superb digital presentation through iContent, EZ360's backend and reporting platform. One look at the screen tells me exactly where we stand because the entire system is running in real time".
"I also enjoy the quality of service and unmatched attention to details provided by EZ360" Ariana adds. "But the impact on our business is the most important - since we started using EZ360, our picture coverage increased by over 40%. Thanks to the time our potential customers spent viewing the new rich media on our website, we saw an increased view time of 80% and it more than doubled by mobile users!"
"Clients such as Rogers Automotive are the key to our success" says Izzy. "Their benefits to the adaption to our technology and process across the organization are not just a source of joy and satisfaction to my team, but also to the motivation and challenge to exceed their expectations in the future". Izzy also added "Just as we did in 2006 - 2010 by inventing and patented the fully automated video production, we plan to do so again by introducing the industry first, fully automated, machine learning technology for digital marketing of new and pre-owned vehicles in the near future".
About Rogers Automotive - Rogers Auto Group is the premier provider of several top brands in the Chicago area, including Chevy, Buick, GMC, and Hyundai. Founded in 1943 as Rogers Auto Sales Rogers was originally located at 2535 South Michigan Ave. Following the acquisition of the Pontiac franchise in 1956 the business relocated to 2720 South Michigan Avenue and kept expanding by adding the Hyundai brand in 1997, Buick in 1999, GMC in 2000, and Chevrolet in 2003.
Rogers Automotive was founded by twin brothers Roger and Leonard Scher. The family owned and dedicated management tradition is currently led by Rogers son, Monty and his son John.
About EZ360 - EZ360 is a wholly owned subsidiary of SiSTeR Technology, which was founded in 2003 in Dallas,TX by Israel (Izzy) Alpert and his son Tomer. SiSTeR revealed it's patented pictures to video with voice technology in 2016. Pic-2-Video is now standard feature in practically every automotive website.
EZ360, founded in 2010, is the world's only provider of wall to wall, facilities and software for publication and syndication of media for the Automotive Industry.
The Smart Media Layer, a cloud based instant publication technology was introduced by EZ360 in 2012 followed a Content Management and Merchandising system (iContent) in 2013, a fully automated app for capturing and real time publications of pictures (PixZero) in 2015, a fully integrated photo studio system in 2016 and the next generation app for pictures, video and augmented reality real time publication (iVana) in 2017.
Contact
EZ360
214.325.1665
Izzy@izzy360.tv