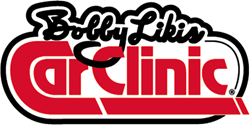 If there's a single takeaway from the trade missions to Mexico and Japan, it is that international markets remain open to dialogue with the United State in accessing U.S. ethanol. - Kelly Davis
(PRWEB) July 10, 2015
Bobby Likis, automotive expert and host of nationally syndicated car-talk program "Bobby Likis Car Clinic," shares the mic with Kelly Davis, Director of Regulatory Affairs, Renewable Fuels Association (RFA), on Saturday, July 11, 2015, at 10:41am ET.
Degreed in chemistry, a veteran of the grain processing industry and widely recognized as an expert on ethanol production for fuel, industrial and beverage purposes, Davis recently returned from trade missions to Mexico & Japan. These trade missions, coordinated through a joint trade promotion partnership between the RFA, U.S. Grains Council and Growth Energy, allowed delegates to meet with government officials and industry players to assess the markets regarding expansion of American-made ethanol imports to those countries.
On the Car Clinic globalcast on Saturday, Likis and Davis will dive into the particulars of the Japanese and Mexican fuel markets and the benefits of and obstacles to those countries embracing U.S. ethanol.
Davis previews, ""If there's a single takeaway from the trade missions to Mexico and Japan, it is that international markets remain open to dialogue with the United State in accessing U.S. ethanol," said Davis. "The next step for American producers is to determine the needs of each nation as it relates to the use of ethanol, bearing in mind the regulations already present. To be clear, there are many hurdles to jump in the coming years, but our delegation was encouraged by our meetings with officials in both countries."
Reflects Likis, "I'll also engage Kelly regarding the Renewable Fuel Standard (RFS) right here in the U.S. and how the RFS helps 'drive America' with less expense at the pump and cleaner air."
To view Davis's interview in its entirety, visit WatchBobbyLive.com on Saturday, July 11, at 10:41am ET.
About Bobby Likis Car Clinic and the Car Clinic Network:
Bobby Likis Car Clinic is the largest car-talk program/network on commercial radio, multiple web audiocasts, live video streaming webcast, podcasts (including iTunes), iPhone, chat room, YouTube, Facebook, Twitter, American Forces Radio Network & television. Car Clinic can be heard and seen in high-definition video on Saturdays, 10a-12n ET, live at WatchBobbyLive.com, on Facebook.com/BobbyLikis and on YouTube.com/BobbyLikis. Host Bobby Likis is the only car-talk host on commercial multi-media platforms named for five consecutive years to the "Talkers 250," the prestigious list of the top 250 talk-show hosts in America. Likis also owns and operates a 15,000sf automotive service center, whose awards include "Best Automotive Service Shop," "Best Oil Change," and most recently, "Best Reputation in Automotive Service."
About Renewable Fuels Association:
Since 1981, the Renewable Fuels Association (RFA) has been the authoritative voice of the U.S. ethanol industry. Our members are committed to helping our country become cleaner, safer, and more energy independent. In creating a forum for ethanol producers and industry stakeholders, RFA has achieved an unequaled record of results through action, advocacy and analysis. With the most experienced staff in the industry, RFA is able to provide timely, comprehensive industry information to our members, Congress, federal and state government agencies, fuel marketers and retailers, strategic partners, the media and other opinion-leader audiences. RFA has been the industry's most forceful advocate for expanding the market for ethanol. Just as important, we've worked to beat back aggressive challenges to ethanol's progress from special interests seeking to maintain fossil fuel status quo.