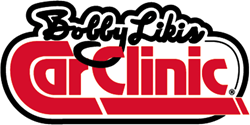 The RFS helps level the playing field with big-oil companies whose success has been fueled in part by subsidies and tax credits. Typically, consumers are unaware of their tax dollars allocated to big oil. - Bobby Likis
(PRWEB) December 10, 2014
Bobby Likis, automotive expert and host of nationally syndicated car-talk program "Bobby Likis Car Clinic," shares the microphone with Delayne Johnson, CEO of Quad County Corn Processors, on Car Clinic's live globalcast last Saturday. During the interview, Johnson dives deeply into many renewable fuels discussion points as well as Quad County Corn Processors's specific activities, both of which allow consumers to identify many benefits related to ethanol and ethanol production, including commercialization of cellulosic ethanol.
Johnson presents the difference between cellulosic ethanol and conventional ethanol as being the use of the cellulose, or the fiber component, to make cellulosic ethanol instead of utilizing the starch component, which is the base for conventional ethanol.
Elaborating on Quad County Corn Processors's patented Cellerate™ Technolgy/bolt-on facility, Johnson reveals, "If the Cellerate™ process was added to every corn starch ethanol plant in the United States that exists today, we would produce an extra two billion gallons of ethanol, which would drastically reduce green house gases, reduce the amount of energy needed to make a gallon of ethanol and also produce additional fuel out of what would have been a fiber component that has very little value."
Johnson stresses the importance of the Renewable Fuel Standard (RFS) regarding the production of ethanol, stating that it is the only piece of legislation that levels the playing field with big oil companies. The RFS allows ethanol-producing companies, like Quad County Corn Processors, access to the marketplace while also giving consumers the choice to buy a renewable source based fuel vs. a petroleum-based fuel.
Likis comments, "Education on the issues in the hands of consumers is a powerful thing." He explains, "The RFS helps level the playing field with big-oil companies whose success has been fueled in part by subsidies and tax credits. Typically, consumers are unaware of their tax dollars allocated to big oil."
To hear Johnson's interview in its entirety, drive to http://www.carclinicnetwork.com/Johnson_Delayne/index.htm or to Likis's YouTube channel.
About Bobby Likis Car Clinic and the Car Clinic Network:
Bobby Likis Car Clinic is the largest car-talk program/network on commercial radio, multiple web audiocasts, live video streaming webcast, podcasts (including iTunes), iPhone, chat room, YouTube, Facebook, Twitter, American Forces Radio Network & television. Car Clinic can be heard and seen in high-definition video on Saturdays, 10a-12n ET, live at WatchBobbyLive.com, on Facebook.com/BobbyLikis and on YouTube.com/BobbyLikis. Host Bobby Likis is the only car-talk host on commercial multi-media platforms named for five consecutive years to the "Talkers 250," the prestigious list of the top 250 talk-show hosts in America. Likis also owns and operates a 15000sf automotive service center, whose awards include "Best Automotive Service Shop," "Best Oil Change," and most recently, "Best Reputation in Automotive Service."
About Quad County Corn Processers:
In September of 2000, six individuals from northwest Iowa formed Quad County Corn Processors and signed an option to buy 102 acres of land south of Galva by Highway 20. Their group started fundraising to build an 18 million gallon ethanol plant. In just six weeks' time, over 420 Iowa farmers invested in this value-added project. On February 26, 2002 the first load of ethanol was transported out of the plant by truck. Thirteen years later, QCCP employs 35 dedicated professionals who operate the plant 24 hours a day. Quad's rated capacity is 100,000 gallons of ethanol a day which translates into 35 million gallons per year. As part of the process, Quad also produces 750,000 gallons of corn oil on an annual basis. Quad County's Research & Development team has successfully developed a patented process for converting the corn kernel fiber into cellulosic ethanol, additional corn oil and a high protein, low fiber feed. In addition, Quad County generates premium feed co-products which are marketed under the name Golden Bran®.
About Renewable Fuels Association:
Since 1981, the Renewable Fuels Association (RFA) has been the authoritative voice of the U.S. ethanol industry. Our members are committed to helping our country become cleaner, safer, and more energy independent. In creating a forum for ethanol producers and industry stakeholders, RFA has achieved an unequaled record of results through action, advocacy and analysis. With the most experienced staff in the industry, RFA is able to provide timely, comprehensive industry information to our members, Congress, federal and state government agencies, fuel marketers and retailers, strategic partners, the media and other opinion-leader audiences. RFA has been the industry's most forceful advocate for expanding the market for ethanol. Just as important, we've worked to beat back aggressive challenges to ethanol's progress from special interests seeking to maintain fossil fuel status quo.